Sun Glare Is An Accident Risk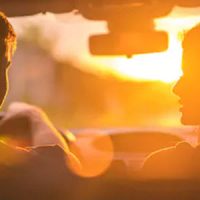 Drivers need to take the necessary precautions to operate their vehicles safely, no matter the conditions. So, if you were involved in an accident due to a driver being blinded by sun glare, it is important to know that the driver is not excused from liability. According to one report, the risk of sustaining a serious car injury is over 15% higher on bright days than on days that are less sunny or cloudy. Bright light and sun glare can temporarily blind individuals and lead to depth perception distortions.
Some stretches of road in Florida are free of shade, increasing the risk of a driver being unable to see clearly due to sun glare. If you were injured in an accident on a bright, clear day and suspect sun blindness was one of the reasons why the crash occurred, discuss the details of your situation with an experienced Delray Beach personal injury attorney to learn about compensation options.
Paths to a Reduction of Glare Accidents
While it is impossible to control the weather, there are steps you can take to avoid sun glare as you drive around southeast Florida.
When choosing sunglasses, opt for polarized lenses. Polarized sunglasses are designed to reduce glare and are a preferred choice for many when driving or exercising outside.
Clear dashboard of objects that can bounce light in dangerous ways. Any decorative item that is made of plastic or glass could move rays around the vehicle in unexpected ways.
Take advantage of the protection offered by your car's sun visors, and if there are gaps, consider investing in additional, approved, sun visors.
Allow other cars and trucks the space they need to maneuver safely should any driver have visibility issues.
Consider taking another path if the route you normally take repeatedly creates glare distractions.
There are also situations in which it is best to pull over until dangerous conditions pass, this is true when there is inclement weather and when sun gear is creating road wrists.
Talk to a Florida Lawyer About Your Sun Glare Collision
Accidents can lead to high expenses and a lot of stress, but there are support systems available to help you through the process. Financial recovery may be one of the concerns you are juggling and a Delray Beach personal injury attorney can share paths forward with you, such as negotiating with an insurance company to get a low-ball offer raised or taking a case to court when negotiations stall. There could even be a settlement secured after a lawsuit has been filed.
Did sun glare cause blind you or another driver resulting in a Florida collision? If so, you should talk to the attorneys at Earnhart Law in Delray Beach about the accident. You could be eligible for financial damages, including compensation for doctor fees, vehicular repair expenses, and income loss. Our qualified lawyers have been fighting for the rights of car accident victims for over 30 years. Call our office at 561-265-2220 or contact us online to get started.