Steps To Feel Comfortable Driving Again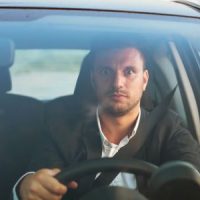 It is normal to feel anxious and fearful about driving after a car accident, many people experience this. Before you put yourself in a position that does not feel right for you, take steps to feel comfortable driving again. Allow yourself to fully recover, physically, financially, and personally.
Securing a financial settlement with the help of a Delray Beach personal injury attorney could be a path to accessing the support systems you need in order to feel comfortable getting behind the wheel of a vehicle. Financial resources mean you can access the top-quality medical care you need and pay for defensive driving courses, if you believe they would help you to restore your driving confidence.
Getting Yourself and Your Car Checked Out
The first step after a car accident should always be to seek medical attention, whether you are noticeably injured or feel that you are fine. Noticeable injuries should be treated right away in order to heal properly and injuries that may not show up immediately need to be addressed. Underlying health concerns take a toll on lives.
Once you have your personal health assessed, take the time to heal physically and emotionally after a car accident. This could mean reducing your driving until you feel comfortable. If you drive to work, you may need to take some time off or carpool with a coworker until you feel you are ready to drive yourself. Many also find counseling or therapy helpful as it gives them a direct way to deal with any emotional trauma caused by the accident.
And once you are feeling better, remember to get your car checked by a mechanic to ensure that it is safe to drive before getting back on Florida roadways. This is part of keeping yourself safe and can help to alleviate any fears you may have.
Consider Practicing Defensive Driving
Practicing defensive driving techniques is a path to feeling more comfortable on the road and avoiding future accidents as well. Boost your defensive driving habits for yourself by making it a priority to always wear your seatbelt, obeying traffic laws, and avoiding distractions while driving. Taking defensive driving courses can also be beneficial as they can help improve your driving skills and boost your confidence on the road. These courses can help you learn how to avoid accidents and respond appropriately when unexpected situations arise.
After a car accident in Palm Beach County, you may be entitled to compensation. To file a claim, you will need to gather evidence such as police reports, witness statements, and medical records, but you don't have to go through the process alone. A Delray Beach personal injury attorney can help.
Are you unsure when you will be able to drive again? There are many resources to help individuals who feel fearful and anxious after a car accident. Discuss your situation with the attorneys at Earnhart Law in Delray Beach. To have over 30 years of experience on your side, call 561-265-2220 or contact us online.