Speeding Trucks In Florida And Accident Risks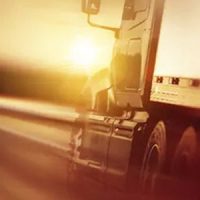 If you regularly drive in Florida, you are familiar with seeing commercial trucks and big rigs on roads and highways. While semi truck drivers train to be long haulers and take their work seriously, there are times when accidents occur and often they are due to driver error, such as driving too fast or having their attention pulled away from the task of driving to pay attention to a mobile device or other distraction.
Traveling too fast is a hazard in any motor vehicle, but the size and weight of tractor-trailers can lead to further destruction, including paralysis, lifelong health problems, and fatalities. After a collision with a Florida commercial truck, you need a Delray Beach personal injury attorney to help you through the claims process. Commercial trucking companies have their own attorneys on staff, you need a legal professional working for you.
Reckless Driving Risks and Speed Limits
Set by individual states, speed limits can vary depending on which state you are driving in. In Florida, the speed limit for trucks is the same as the speed for cars, 70 mph is the top speed allowed on rural interstates. That said, it is essential everyone traveling recognizes the need to slow down when there is bad weather or other accident risks. Not adjusting one's speed can lead to a driver spinning out, losing control, or crashing into other vehicles.
Reckless driving could also be the result of a trucker making a poor decision to make up time when falling behind schedule. If the driver feels they need to get a delivery completed as soon as possible, they could run red lights, drive too fast, or tailgate, for example. Aggressive driving behaviors need to be managed, otherwise accidents can follow.
Drivers, Trucking Companies, and Third Parties
Complicated claims are possible when there are multiple vehicles involved in a tractor-trailer accident. After all, there could be a few different people negligent. It is also possible the trucking company is liable if they did not provide proper vehicle maintenance. Or, if that maintenance was the responsibility of a third party, they could be involved in the settlement process. An experienced Delray Beach personal injury attorney can do the research to determine liability.
You do not have to suffer the pain of an injury and pay all of the expenses incurred when another was speeding or participating in other reckless driving behaviors. The total due for hospital bills, medical prescriptions, lost wages, and physical therapy can be extremely high, a Florida legal professional can help.
Are you hurt and upset following a Florida truck accident? Connect with a qualified attorney to discuss the possibility of financial recovery. The attorneys at Earnhart Law will look over the details of your situation and determine the strongest path to a compensation package. Our skilled lawyers have been representing clients in personal injury cases for over 30 years. We will answer any questions you have and keep you informed every step of the way. Schedule your free consultation now, call our office at 561-265-2220 or contact us online.