Specialist Expenses For Traumatic Brain Injuries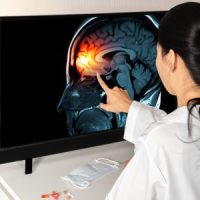 When head injuries occur, such as head trauma sustained in a car accident, life-long health issues are possible. Recovery timelines for a traumatic brain injury can be long and involve a lot of medical specialists. With high level care required, many families find their medical expenses quickly become far more than they are able to absorb within their household budget, particularly if their health insurance policy has a large deductible amount.
The deductible amount of an insurance plan is what the amount the policyholder pays for health care services before their insurance covers services. The deductible is typically structured on an annual basis. Legal representation could result in a settlement to handle specialist care, a Delray Beach personal injury attorney can help.
Different Areas of Expertise Needed for Individual Recovery
Medical care has a wide reach. When your injuries are first assessed, care could be accessed under the expertise of a nurse, primary care provider, emergency room doctor, or urgent care physician. But when a traumatic brain injury is diagnosed, it is possible an array of specialists will be added to a medical team in order to provide a patient with an appropriate healing path.
Some of the experts that could be on a traumatic brain injury team:
Neuropsychologist
Neurologists
Language pathologists
Physical therapy professionals
Occupational specialists
Vocational therapists
Social workers
Rehabilitation nurses
While insurance will cover some of these expenses, it is extremely unusual for an insurance policy to settle all medical fees. Even policies with low deductibles often have some out-of-pocket expenses. Keeping accurate records of your healthcare plan and all connected fees can support your need for financial recovery.
You May Be Able to Pursue Noneconomic Damages
Emotional distress, pain, and suffering can also be part of a Florida personal injury claim. These damages are calculated in a different way than medical expenses and other tangible costs. Formulas are often used to establish a monetary amount for professional harm or social, emotional losses.
A Delray Beach personal injury attorney has experience negotiating both economic and noneconomic losses. Often a settlement amount can be reached through the process of offers and counteroffers, but going to court is an option as well if an appropriate amount can't be accessed through the negotiation process. Filing a lawsuit can even lead to a final, full settlement offer. Many insurance companies and negligent parties want to avoid going to court, if possible, as the process can be long and expensive.
Are the expenses connected to a brain injury more than you can afford? Talk to the knowledgeable attorneys at Earnhart Law in Delray Beach about possible damage recovery after a motor vehicle accident or slip and fall event. When it is clear another was negligent, you should not have to shoulder all of the healthcare expenses connected to an accident injury.  The professionals at Earnhart Law have been handling personal injury cases for over 30 years, our attorneys can advise you on next steps. To get started, call 561-265-2220 or contact us online.