Social Media and Your Personal Injury Lawsuit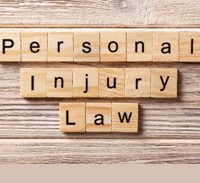 Each year, more people share details about their life on social media. According to one study—already four years old—about 3 out of 4 adults who use the Internet also create social media profiles. Whether using Twitter, Instagram, Facebook, or YouTube, people expose intimate details about their lives to the entire world.
Unfortunately, what you post on social media could come back to haunt you if you are trying to receive compensation for a personal injury. For the following reasons, you should set your profiles to private and limit what you post.
Social Media Posts Can Undermine Your Injury Claim
After a car accident or slip and fall, you might have suffered a serious injury like a brain injury or back injury. These injuries can limit your mobility and make it very difficult to return to work.
However, imagine if you post pictures of yourself out at a restaurant with friends. Although it might have been a chore to get to the restaurant, the picture alone makes it look like you are not very injured. For this reason, limit pictures of yourself after an accident. Photographic evidence can easily be used against you.
Your own comments can also come back to haunt you. For example, in the immediate aftermath of an accident, you might post what happened. However, because you are feeling intense pain, your memory might not be very good. You might leave out critical details about who is at fault for the collision. Nevertheless, the defendant can use your post against you and claim that you have made up that they were responsible for the accident.
Social Media Posts Can Cast Doubt on Emotional Distress
Florida accident victims can receive compensation for intangible harms like emotional distress. If you post pictures of yourself smiling or laughing, a defendant might use these posts to claim you are exaggerating the distress you feel. To protect yourself, limit what you post. It is usually a good idea not to post anything at all. If you want to talk to family members, pick up the telephone.
You Can Find Social Media Posts by the Defendant
Whoever injured you might also have a social media account you can comb through for critical information. For example, a business' Facebook page might have complaints from customers that the floors are creaky or that spills are not cleaned up quickly. If so, then the business is on notice that there are problems they should fix to protect customers.
Similarly, a drunk driver who slammed into you on the road might post pictures of himself drinking all the time with friends. This evidence might also be helpful, depending on your lawsuit. Remember, if it is fair for a defendant to look through your social media accounts, then it is perfectly fair for you to look through theirs.
Committed Personal Injury Attorneys in Delray Beach
Evidence makes or breaks a personal injury lawsuit. At Earnhart Law in Delray Beach, our team understands how to dig to find helpful information to use against the defendant—and how to avoid handing the defendant helpful evidence on a silver platter. Contact us today to schedule your free consultation.
Resource:
huffingtonpost.com/stephanie-r-caudle/could-social-media-impact_b_9858366.html