Side-Impact Vehicular Collisions And Personal Injury Claims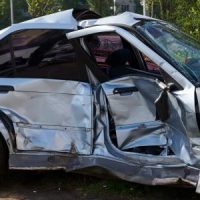 Sometimes referred to as T-bone accidents, side-impact collisions are incredibly dangerous, resulting in serious injuries and significant financial losses. And even if it is clear to you who is liable for side-impact injuries, evidence is required to prove liability. The process is not always easy. Thankfully, there are insurance claims and legal experts who can guide you through the process of holding at-fault parties accountable and accessing the financial resources you need.
If you have been involved in a T-bone accident, it's important to take action to protect your rights through a conversation with a Delray Beach personal injury attorney. A lawyer will let you know if obtaining compensation is possible and share with you ways to strengthen your claim so the maximum settlement amount can be secured.
Situations Where Side-Impact Collisions Occur
Side-impact collisions can occur in a variety of situations, but one common location for this type of crash is within an intersection. This is because there are situations in which one driver fails to stop at a red light or stop sign, and when they proceed through the intersection without warning, they T-bone another vehicle. These accidents can be particularly dangerous because the side of the car often provides less protection for individuals within the vehicle.
Parking lots and highways are also possible side-impact collision locations. Because parking lots are busy and congested, side-impact collisions can occur when a driver is backing out of a parking space and hits another vehicle driving down the aisle. And side-impact collisions can occur on highways when a driver merges into another lane without checking their blind spot or fails to yield the right of way.
Moving Forward with a Personal Injury Claim
If you have been involved in a side-impact collision, there are several steps you can take to move forward with a personal injury claim, the first of which is seeking medical care. Your health is a top priority, so even if you don't feel injured immediately after the accident, it's important to seek medical attention as soon as possible. Some injuries, such as whiplash or concussions, may not show symptoms right away but can have serious long-term effects if left untreated.
Keeping track of all of your bills and expenses related to the accident is also helpful should you pursue an injury claim at a later date. This includes medical bills, emails and statements connected to lost wages, and vehicle repair estimates.
Share all the documentation you have with a legal expert. Consult with a Florida personal injury lawyer who can help you understand your legal options and guide you through the complex process of pursuing a personal injury claim. A lawyer can negotiate with insurance companies  and advocate for your rights in court if necessary.
Could a full and fair settlement help you get your life back on track? Talk through your options with the attorneys at Earnhart Law in Delray Beach. With over 30 years of experience fighting for clients, the lawyers at Earnhart Law have the experience you need. Schedule your fee-free consultation, call 561-265-2220 or contact us online.