Seeking Financial Relief Following a Construction Zone Accident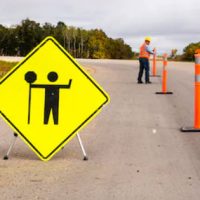 A state with a lot of growth, construction zones are a common sight in Florida, and there are a lot of infrastructure improvements and repairs on Florida roads. All of this activity leans on construction zones, necessary areas for maintaining and enhancing travel ways. When people are working on roads, there are risks to both drivers and workers.
It is essential to take steps to protect yourself and others when traveling, and if you were in an accident within a Florida construction zone, connect with a legal professional. A Delray Beach personal injury attorney can explain all of your rights and financial recovery options to you after compassionately listening to the details of your accident.
Construction Zone Hazards and Assessing Liability
With reduced lanes, changes in traffic flow, and the presence of heavy equipment in construction zones, there are significant accident risks. It is common for there be speed reduction requirements because drivers need to exercise caution when in these zones. Often adherence to posted signs and slower speeds mean accidents can be avoided, but in other situations crashes do occur due to distracted driving, impaired driving, or inadequate signage.
After a construction zone accident happens, determining liability can be difficult. For example, there may be multiple parties who could be at fault, including the following.
The construction company working on the site
A government agency who was overseeing the project
Contractors and others in charge of the construction activity
Other drivers at the location at the time of the accident
Equipment manufacturers if machinery malfunctioning contributed to the crash
While it can be complicated to land on who is at fault or if multiple parties contributed to the incident, establishing responsible parties is an important first step to securing financial compensation.
Settlement funds could be accessed for medical expenses, both current and future, rehabilitation costs, and lost wages once it is determined why the accident took place. In some instances, there is also the possibility of financial recovery for pain and suffering, property damage, and even punitive damages. It is important to note that punitive damages are rare, but they can be discussed if an at-fault party's behavior was particularly reckless or negligent.
Explore Your Options and Connecting with an Injury Lawyer
Coping with injuries and recovery takes a lot of time and energy, so it makes sense to have a Delray Beach personal injury attorney working on legal matters while you focus on healing after a construction zone car accident. Seasoned lawyers know how to assess the strength of your case from your very first meeting. Then, they will work to gather evidence, negotiate with insurance companies, and if necessary, represent you in court.
Has an injury you sustained in a construction zone car accident upended your life? With over 30 years of experience, the lawyers at Earnhart Law have the skills to secure a maximum settlement amount so you can pay off your expenses and connect with the high-level care you need. Schedule your fee-free consultation today, simply call 561-265-2220 or contact us online.