Seeking Financial Relief After a Delray Beach Rideshare Accident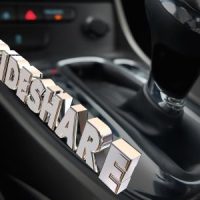 Rideshare services like Uber and Lyft have revolutionized transportation, shifting a lot of travel from taxis to rideshare vehicles and providing convenience and accessibility. While there are many reasons to appreciate the flexibility of rideshare services, the fact remains that accidents involving rideshare vehicles can and do occur, leaving passengers and other motorists with injuries and financial burdens.
Wearing your seatbelt and participating in other safety measures when utilizing rideshare services are important steps to staying safe. And if you or someone you care about was injured in a Florida rideshare accident, discuss the ways to protect your rights with a qualified Delray Beach personal injury attorney.
Understanding Rideshare Accident Liability
Rideshare accidents have their own complexities when it comes to determining liability and seeking compensation. This is because the liability structure typically involves multiple parties, including the rideshare company, the rideshare driver, and other potentially negligent parties.
Two of the main types of liability that need to be assessed following a rideshare accident:
Company liability. Rideshare companies like Uber and Lyft generally carry insurance policies that provide coverage for accidents involving their drivers, but the amount of coverage and the specific circumstances vary. For example, whether the driver is on duty or off duty at the time of the accident will impact if the company liability coverage applies or not
Driver liability. People who decide to work as rideshare drivers are typically classified as independent contractors, meaning they are not actual employees of the company. While they are not employees, there are requirements that they must follow, including maintaining their own personal auto insurance coverage while driving for Uber or Lyft.
When you bring the unique details of your case to the attention of a legal professional they can look over the circumstances and let you know how the maximum amount could be accessed. For instance, the driver's personal insurance may come into play if the rideshare company's insurance coverage is insufficient given the expenses and losses.
Contacting the Rideshare Company and an Attorney
Once you have your injuries assessed, notify the rideshare company of the accident and file a report. Additionally, inform your own auto insurance company about the accident, as they may need to be involved in the claims process.
To navigate the complexities of a rideshare accident claim, consult with a skilled Delray Beach personal injury attorney who has experience in handling such cases. They will assess the details of your accident, review insurance policies, and guide you through the legal process, including filing insurance claims with the relevant parties and negotiate on your behalf in order for you to access a full and fair compensation package.
What types of medical bills have you gathered after a rideshare accident injury?  By seeking medical attention, documenting the accident, and consulting with an attorney experienced in rideshare accident cases, you can protect your rights and pursue the settlement you need to recover and move forward. The attorneys at Earnhart Law in Delray Beach have over 30 years of experience. Schedule your fee-free consultation, call 561-265-2220 or contact us online.