Risks At Understaffed Florida Nursing Homes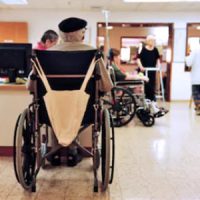 If someone you love is in an assisted living facility or nursing home, you know it can be stressful for you and your family. This is normal, because you worry about people you care about and want to be sure they are receiving the best care that they are able to access. Care organizations have a legal obligation, under Florida law, to staff their facilities correctly and provide safe environments. But there are times when facilities have trouble staying consistently, fully staffed, which can lead to a reduction in care.
Talk to a Delray Beach personal injury attorney if you believe the staffing at a nursing home is not the same as when you signed a contract for care. If you believe your loved one has been ignored or harmed because of staffing shortages or other facility issues, you need a lawyer to walk you through steps to justice.
Safety Risks and Dangers In Short-Staffed Facilities
There are a few reasons why short-staffed facilities are risky. First, and most obviously, if there are simply not enough people working in an organization to provide optimal care, health issues could be missed and building maintenance concerns could be overlooked. But additionally, when there is not enough staff, employees may be required to work back-to-back shifts or have time off canceled, which can lead to a frustrated workforce, leading to short tempers with vulnerable residents.
Possible issues due to a facility being understaffed:
Common areas have maintenance issues or are not kept clean
Individuals who are being cared for experience dehydration or nutrition issues
Medications are not carefully administered due to overworked employees
Personal hygiene care for people, including bathing, not prioritized
People with mobility concerns are not able to access the assistance they need
Every situation is unique, but if you see any danger, it is important you bring it to the attention of the facility leadership team so your concerns can be addressed.
An Attorney Can Review Your Contract
When your family made the decision to move a loved one into a facility with support services, you will likely be signing a contract. These nursing home contracts often carry clauses connected to arbitration. Essentially, this means that a legal issue will be handled by a private arbitrator, not through a lawsuit.
You and your family have rights, and many nursing home and assisted living residents are unable to advocate for their own best interests, so you need to step up when a loved one is harmed due to staff issues. Talk to a Delray Beach personal injury attorney to learn more.
Do you have concerns about the care your loved one is receiving in a Florida nursing home or assisted living facility? Have a conversation with the knowledgeable attorneys at Earnhart Law in Delray Beach. With over 30 years of experience handling personal injury cases, our attorneys will inform you of your rights and fight facility neglect and abuse. To start your path to justice, call 561-265-2220 or contact us online.