Reviewing Economic And Non-Economic Claim Damages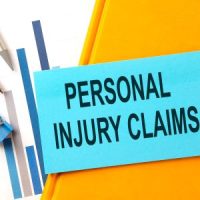 Injuries from South Florida slip and fall events, car accidents, and workplace incidents can be complicated. While you may know that you will need to file an insurance claim in order to access monetary recovery, you may not be familiar with the different types of damages that can be included in a Florida claim. For instance, you may have both economic and non-economic expenses that are eligible for competition.
To learn more about different types of damages and learn what is possible for your unique situation, speak to a Delray Beach personal injury attorney. A veteran lawyer will determine ways to strengthen your claim and calculate both economic damages, non-economic damages, and what the total value of your claim is when everything is tallied together.
Non-Monetary Loss and Tangible Bills
When you hear of non-economic or non-monetary losses, they are damages that are subjective. Often calculations are used to come up with non-economic recovery amounts because, unlike economic losses, there is no set bill attached to them. Non-economic damages could be calculated for reduction in quality of life, emotional distress, mental health issues, reputation loss, or pain and suffering.
Tangible expenses are economic damages that are verifiable, with figures attached. These include documented income loss, mobility aid receipts, hospital care invoices, emergency room fees, and out-of-pocket expenses. There are also situations where future economic loss is added to a compensation amount, such as projected future medical care expenses or the amount required to access physical therapy appointments for a set amount of time.
Lawyers and Expert Assessments
Working with an attorney means you will have their legal expertise for your Florida claim and access to other professionals, if required. Expert analysis may be needed for calculating future earnings loss or coming up with the right calculator figure for non-economic recovery. Because Florida injury lawyers work on cases every day, they know whose experience could provide added value, when a claim involves multiple types of losses.
You may not realize how common it is to have a claim that involves both economic damages and non-economic recovery. This could be true for you if there is an economic loss, such as high hospital fees and ongoing medical care expenses, as well as a non-economic factor, from distress to learning to live and heal after being diagnosed with PTSD. To develop the optimal strategy for your case, connect with a Delray Beach personal injury attorney.
Are you questioning which damages apply to your claim? When you honestly share your injury story and the documentation you have with a skilled personal injury lawyer, a legal team can begin working on a way to pave a path to a full and fair recovery settlement. Because cases with multiple expenses, including those for economic and non-economic damages, can be confusing, speaking with the attorneys at Earnhart Law in Delray Beach could make the process smoother. Our attorneys have been fighting for the rights of individuals in Florida for over 30 years. To get your claim started, call our office at 561-265-2220 or contact us online.