Replace Youth Seats After A Collision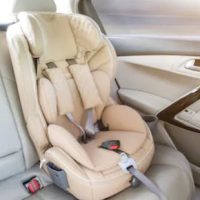 Following a Florida car accident, you know that you need to have your injuries assessed so you can heal properly and that your vehicle may need to be repaired or replaced. But if you have young children, you need to recognize that child car seats will likely need to be replaced as well. While the  National Highway Traffic Safety Administration (NHTSA) recommended child seats be disposed of and new ones put in place if an accident was any level other than minor. Many prefer to have the seats replaced regardless of the intensity of the accident.
To be sure your family is as safe as possible, take all the steps you can to travel safely. Expenses accrued, including purchasing replacement child seats and boosters could be included in your financial recovery settlement. Connect with a Delray Beach personal injury attorney to have the worth of your claim assessed.
When Is an Accident Minor?
There are several ways that insurance representatives, personal injury lawyers, and law enforcement officials determine if an accident is minor. While specifics can vary, typically a car collision is deemed minor if the answer to all of the following questions is affirmative.
Were you able to drive away from the collision?
Are you certain the airbags didn't deploy?
And if you do decide to get rid of a car seat after a crash, know that charities will not take the item. This is a set rule to be sure all children are using seats that are functioning well. Instead of donating the item, look into recycling the seat or booster.
Do I Need to Buy the Same Seat or Booster Again?
When replacing a seat, you should purchase a product appropriate for the child. Sometimes this will mean transitioning from a seat designed for babies to a booster created to keep a small child safe. Insurance coverage that pays out for car seats will do so whether or not the same model is purchased. The seat should match the safety needs of your family. Discuss your full compensation options with a Delray Beach personal injury attorney.
Anytime you notice damage on a product designed to keep family members safe, question the effectiveness of the item. For child car seats, this means noticing broken pieces of plastic, stitching that is loose, or overstretched webbing. Additionally, make sure safety belts are functioning and that your vehicle is well maintained and safety features are assessed regularly.
Was there a child car seat in your vehicle at the time of a Florida crash? Connect with the attorneys at Earnhart Law in Delray Beach to secure all the documentation you need to access a full and fair settlement. Child seat replacement costs could be part of your settlement, to understand your options, and connect with our qualified lawyers. We have been fighting for the rights of individuals who have accident expenses due to another's negligence for over 30 years. Call our office at 561-265-2220 or contact us online to get your accident claim started.
Source:
nhtsa.gov/car-seats-and-booster-seats/car-seat-use-after-crash