Recent Florida Boat Crashes Claim Lives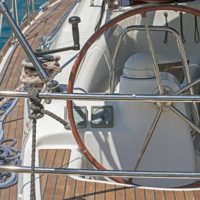 Boating accidents are unfortunately a fact of life on Florida's waterways. Just as motorists can accidentally collide with another vehicle, boat operators run the risk of collision when they are not paying attention to where they are going. Add in alcohol or drugs and the risk of a fatal crash increases even more.
Florida has seen several boating deaths recently, including the death of a teenage girl who was thrown overboard. Countless other people are seriously injured in crashes that never make the newspapers. If you need legal assistance following a boat accident, contact Earnhart Law today. We can review your case to determine whether you have a claim.
Fisheries Biologist Dies in Collision
A boat crash near West Palm Beach claimed the life of a civilian employee of the Florida Fish and Wildlife Conservation Commission (FWC). The accident occurred around 9:30 a.m. on October 28, 2020.
The crash happened in the C-51 canal, which is parallel to Southern Boulevard. Investigators with both the FWC and the Palm Beach County Sheriff's Office were on the scene investigating the accident. The sheriff's office Marine Unit assisted. According to reports, the boat hit a concrete piling under the Congress Avenue ramp, throwing one person into the water.
Unfortunately, two occupants were injured, and a female fisheries biologist was killed. The boat's operator and the occupant thrown overboard are both expected to survive and were taken to Saint Mary's Medical Center for treatment.
Teenage Girl Killed in Accident
A male 16-year-old is facing criminal charges for an accident that claimed the life of a 16-year-old girl in Pinellas County. The male was operating a boat that held a group of teenagers that had just left a Halloween party. The pilot crashed the boat into a channel marker, tossing 7 teens into the water. One of them, Rachel Herring, drowned.
The pilot had been drinking alcohol but, according to police, did not seem impaired after the crash. Nevertheless, he has been charged with vessel homicide for the drowning death. There is no word as to whether any of the teens had safety vests on at the time of the crash.
Obtaining Compensation
If a loved one dies in a boating accident, you might pursue a wrongful death lawsuit against the person or entity responsible. For example, a pilot who is negligent is probably responsible for the death of someone who falls overboard or who dies when struck by another boat. Other parties might be to blame, as well. For example, someone who lends a boat to a group of teens could be legally liable for any accident.
Those who suffer non-fatal injuries can also sue for compensation. Many of our clients need medical care and cannot work as they recover from their accident. Please meet with one of our attorneys to review the full array of damages available in boating accidents.
Give Us a Call
Earnhart Law has represented injured victims for decades. Our Delray Beach personal injury attorneys take some of the more complex boating accident cases around, and we fight for the maximum compensation in every case. Call 561-265-2220 to schedule a free consultation.
Resources:
msn.com/en-us/news/world/teen-boat-pilot-charged-in-crash-that-kills-16-year-old/ar-BB1aBI0v?ocid=uxbndlbing
msn.com/en-us/news/crime/civilian-fwc-employee-killed-in-boat-crash-near-west-palm-beach/ar-BB1arrtT