PTSD And Delray Beach Car Accidents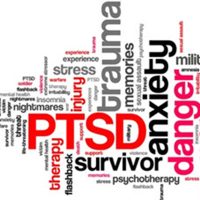 After a car accident in Delray Beach, emotionally and physically harm is possible. Some individuals who experience or witness trauma are diagnosed with post-traumatic stress disorder (PTSD) after the event. While lacerations, burns, and cuts are readily apparent, and therefore are treated promptly, there are plenty of situations in which emotional pains are slower to surface or are not readily acknowledged.
When mental health counseling is needed to recover from a car accident, damage recovery is an important part of the process. After all, mental health support isn't free, and sometimes ongoing therapy comes at a cost that is far more than a family is able to afford. Whether your injuries are physical, emotional, or both, a Delray Beach personal injury attorney will fight to ensure that you receive the compensation you deserve.
Indicators of PTSD After a Florida Car Collision
People experience anxiety, depression, and other forms of emotional distress after a car crash. A PTSD diagnosis is possible when symptoms do not alleviate within a certain period of time. While individuals may process difficult feelings in a variety of ways, the following could be indicators of PTSD.
Intrusive thoughts. People with PTSD often experience recurrent and distressing memories, thoughts, or images of the traumatic event, including flashbacks.
Inability to sleep. Often individuals report an inability to get an appropriate amount of sleep, due to nightmares, sleep patterns that are disruptive, or anxious thoughts.
Avoiding people and places. Some who are emotionally suffering try to avoid reminders of the traumatic event, such as refusing to go near where the accident occurred or not associating with others involved in the crash.
Feeling ashamed or guilty. Negative changes in mood are also possible, such as feeling detached from enjoyment or responsible for the event. They may also have negative thoughts about themselves or others, and may feel hopeless about the future.
Physical symptoms. People with PTSD can experience physical symptoms such as headaches, chest pain, or breathing difficulties.
It's important to note that not everyone who experiences a traumatic event and has a period of distress will develop PTSD. Also, symptoms may present differently for each individual, but if you are experiencing distressing thoughts after a car crash, it is important to seek professional help and treatment without delay.
Getting Help and Navigating the Legal System
Your Delray Beach personal injury attorney will negotiate with insurance companies on your behalf and take the case to court, if required. Skilled attorneys understand the laws and regulations that apply to your case, and they won't stop until you receive a full and fair settlement, for physical injury costs, mental health expenses, income loss due to time off of work, and other accident losses.
Have you been diagnosed with PTSD following a traffic accident? Speak to the seasoned professionals at Earnhart Law in Delray Beach. With over 30 years of Florida personal injury law experience, our lawyers have secured settlements for an array of expenses, including those connected to mental health issues. Call our office at 561-265-2220 or contact us online.