Protecting Maternal Health After A Traffic Incident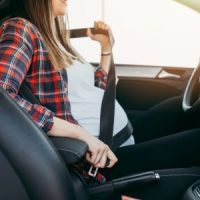 Being involved in a car accident is scary, and the worries can escalate when a pregnant woman is driving or is a passenger in one of the vehicles involved. This increased concern is because pregnant women face unique physical dangers following a traffic incident, both risks to their own well-being and dangers to the health of their unborn child.
Accessing appropriate medical care is essential if you are pregnant and were involved in a Florida traffic collision. If you are putting off seeing a healthcare professional because you are concerned about medical bills and uncertain financial obligations, talk to a qualified Delray Beach personal injury attorney about your compensation options following a Florida car crash.
Risks to Pregnant Women and Importance of Medical Care
Because of the force and unnatural movement associated with car accidents, pregnant women involved in a collision could experience placental abruption, preterm labor, fetal distress, premature birth, miscarriage, and other pregnancy complications. While unhealthy outcomes as a result of vehicle wrecks are often associated with major accidents, even accidents that initially seem minor can have serious consequences for a pregnant woman and fetal health.
With maternal injury risks possible, obtaining health care as soon as possible, even if there are no symptoms experienced, is advised. When a doctor or other healthcare professional performs a comprehensive medical evaluation, they will be able to identify any hidden injuries, leading to prompt care and best case scenarios. Prioritizing the to-be mother's health is a way to ensure the care of both the unborn child and their mother.
Handling Medical Bills and Talking to Legal Representation
Accidents lead to a lot of financial worry, and some people find themselves in a position where they are unsure how they will pay for property damages, such as vehicle repair or replacement, and medical care, but an experienced attorney specializing in car accidents can help a pregnant woman and her family navigate the legal complexities of securing a full and fair compensation package. The reality is financial stress connected to medical bills is warranted as bills for healthcare can quickly pile up after a car accident, particularly if specialized care is required for a pregnant woman.
Dealing with the aftermath of a car accident can be challenging, but a Delray Beach personal injury attorney will help you explore potential avenues to recovery, such as establishing liability and pursuing compensation from a responsible party's insurance company, accessing personal injury protection (PIP) insurance funds, or turning to an uninsured/underinsured motorist plan. There are a variety of ways to ensure that the victim's medical expenses are handled appropriately and in a timely manner.
Were you pregnant when involved in a FL car accident? By working with an attorney who has extensive experience in car accident cases, pregnant women are able to obtain a recovery amount that alleviates the financial burdens of necessary medical treatment for both themselves and their unborn child. Seek professional guidance to navigate the legal and financial complexities of car accident recovery, talk to the lawyers at Earnhart Law in Delray Beach. Call 561-265-2220 or contact us online.