Problems Accessing Personal Injury Protection (PIP) Benefits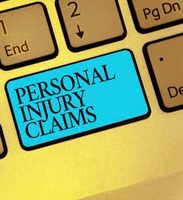 As a no-fault state, Florida requires that motorists carry at least $10,000 in PIP benefits. These benefits are paid out regardless of who is at fault for an accident and can cover a portion of your medical bills as well as lost wages.
In theory, no-fault PIP benefits were meant to speed up the process for injured motorists to receive compensation for their losses, but there are still snags in the system. Below, we present some of the problems our clients have had with their PIP benefits.
You Must Meet the 14-Day Rule
To access benefits, injured motorists must receive treatment from an appropriate medical provider within 14 days of the accident. If they wait too long—even one day too long—then our clients have been denied PIP benefits.
According to statute, you cannot receive medical care from just anyone. Instead, you need to be treated by one of the following:
Doctor
Hospital
Emergency medical technician or paramedic
Dentist
Chiropractor
If you don't, then you have not complied with the 14-day rule.
You Need an Emergency Condition to Receive Full Benefits
$10,000 is not a lot of money. Unfortunately, the legislature has worked to limit your ability to access even that amount. In particular, you will only receive $2,500 in benefits unless you have an "emergency medical condition."
The statute defines an emergency condition as one that manifests itself by acute symptoms (like severe pain) that could result in serious impairment of bodily functions, serious dysfunction of a bodily organ or part, or serious jeopardy to health if you forgo treatment.
Unsurprisingly, this definition contains gray areas, and an insurer might try to exclude your injury as not qualify as an emergency medical condition.
Your Insurer Delays Payment
Generally, PIP benefits must be paid within 30 days of furnishing your insurer with written notice of the loss and the amount. Insurers do get another 60 days to investigate if they reasonably believe that fraud is involved. Unfortunately, not all insurers stick to these rules, and some claim that they believe fraud has been involved even when they have no real proof.
PIP Benefits are Inadequate
Even a moderate injury can quickly exhaust your PIP benefits, especially if you have to miss work for a month or more. In these situations, our clients need to look for additional sources of compensation. If another motorist is to blame for the collision, then you might be able to bring a lawsuit for compensation.
However, Florida law limits the situations when you can bring a lawsuit. In many cases, you cannot sue unless you have suffered a permanent injury, such as the loss of vision or permanent scarring.
Earnhart Law is Here for You
After an accident, our clients often express confusion about what to do. Unfortunately, Florida's PIP laws throw some roadblocks in the way of getting full compensation for their injuries.
If you need help getting compensation, please reach out to one of our Delray Beach car accident lawyers. You can call 561-265-2220 or submit an online message. We are proud to offer free initial consultations.
Resources:
leg.state.fl.us/Statutes/index.cfm?App_mode=Display_Statute&URL=0600-0699/0627/Sections/0627.736.html
floir.com/sections/pandc/productreview/pipinfo.aspx