Pressure Sores And Care Center Neglect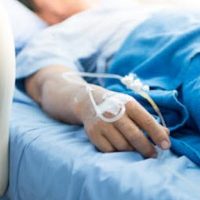 When a vulnerable individual is in a hospital or care center, there are basic steps that need to be taken to be sure that further injury or illness does not result. One of the possible issues that can happen when a person is confined to a bed or chair for an extended period of time is the development of pressure sores, also called pressure ulcers or bedsores. When the weight of the person's body reduces blood supply, ulcers are possible.
Pressure sores are treatable when they are recognized early. But left untreated, the health issue can escalate. If you care for someone in a nursing home, care center facility, or hospital who is suffering from pressure ulcers and you believe another's recklessness is part of the problem, talk to a Delray Beach personal injury attorney.
Pressure Sore Prevention
Lack of mobility for elderly individuals and people coping with health issues increases the risks of pressure sores. But there are ways to reduce the likelihood of bedsores, including the following.
Regularly looking over the body, specifically areas prone to ulcers and pressure sores.
Moving a person on a consistent schedule so there is no ongoing pressure to one area of the body.
Monitoring food and fluids to ensure proper nutrition and hydration.
If appropriate precautions are not taken, medical professionals can be held accountable. Ongoing medical treatment and care may be required.
Severity of the situation will depend on when pressure sores are discovered. In the beginning stages when the skin is red or discolored but not broken, precautionary steps can still be taken and tender areas can be treated. Untreated pressure ulcers can become much deeper, until the skin breaks and layers of fat or bone are exposed. Then, infections are likely and health issues can exacerbate, even leading to sepsis which can be fatal.
Noticing Bedsores and Talking to an Attorney
If you are concerned about the care of someone in a care center or nursing home, ask them if they are having any pain. Pressure ulcers are more likely along the spine, tailbone, elbows, shoulders, and heels. When pain is reported in these areas, ask the nursing staff about the possibility of bedsores and what precautionary measures are in place.
When you discuss any issue with hospital staff or nursing home employees, you should receive a full explanation. If you feel you are not receiving the full story, the issue is getting worse, or you find yourself facing high expenses to treat an issue connected to poor care, talk to a Delray Beach personal injury attorney about your competition options.
Are you struggling to figure out why your loved one in a Florida care facility has developed bedsores? When nursing home medical issues arise, and you suspect negligence, discuss the details of your situation with the attorneys at Earnhart Law in Delray Beach. Our skilled lawyers have been handling personal injury cases for over 30 years. We don't charge you until a full and fair settlement is reached. Call our office at 561-265-2220 or contact us online to get started.