Pedestrian Right-Of-Way In Southeast Florida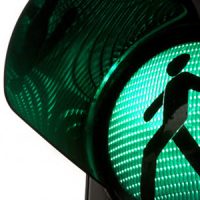 Delray Beach has taken steps to make travel for bicycles and pedestrians more safe and convenient. After all, it is known that a mobility network that allows individuals to walk and bike can enhance a person's quality of life and promote a lifestyle that is healthy and supportive to a clean environment.
And while pedestrian right-of-way rules are discussed throughout driver education classes, they may not come up again until an accident takes place. It is important to understand right-of-way rules, including those involving pedestrians, in order for everyone to use Florida roads safely.
When you are walking, your pedestrian right-of-way right means in certain situations you are allowed to proceed before others. Of course, all of the details of an entire situation need to be assessed. There are very few situations when someone automatically has full access to a road. If you were involved in an accident and believe another infringed on your rights, connect with a Delray Beach personal injury attorney.
Safe Environments for Pedestrians
There are some times when it is correct for pedestrians to yield to vehicles, walkers are not always granted right-of-way access. But it is also true that it is the responsibility of drivers to ensure pedestrians have a safe environment while traveling on foot.
If you are bicycling or traveling by foot, there are traffic laws you are expected to follow. These includes the following:
Travel in the direction of traffic.
When there's a red light, stop.
Vehicles with green lights have the right-of-way.
Cross streets with reasonable judgment when no traffic signal is present.
Reasonable judgment is, of course, up for debate. Because vehicles have the right to move along a street when there is no traffic sign or signal telling them to yield or stop, it is often in a pedestrian's best interest to travel to a crosswalk so they can cross safely.
In other situations, a pedestrian bridge or other option may offer an alternative to crossing a busy roadway. Essentially, there are many situations in which roads are meant for cars and there are pedestrian walkways for walkers and bike lanes for cyclists. When everyone moves safely within their own lane, accidents can often be avoided.
Bring Your Right-of-Way Questions to an Attorney
To have your questions and concerns addressed, reach out to a Delray Beach personal injury attorney. Everyone using a public roadway has a responsibility to do what they can to keep themselves and others as safe as possible. When an accident injury occurs, seek medical care for anyone injured and then talk to a legal professional about composition options.
Did a motor vehicle strike you when you were walking down the street or legally crossing a Florida road? Discuss your accident injuries and medical expenses with the knowledgeable attorneys at Earnhart Law in Delray Beach. With over 30 years of experience handling personal injury cases, our professionals will inform you of the worth of your claim and share next steps with you. To get started, call 561-265-2220 or contact us online.