Palm Beach County Aims to Reduce Fatal Bicycle & Pedestrian Accidents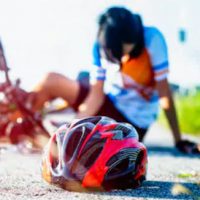 The roads are dangerous for everybody, but pedestrians and cyclists are particularly vulnerable. Without the type of protection motorists enjoy, pedestrians and cyclists are completely exposed and can suffer horrifying injuries when struck. Now, Palm Beach County has announced that it is committed to reducing the number of fatal injuries.
Thousands of Collisions Each Year
As reported by WPTV West Palm Beach, the county sheriff's office decided to get tough on road safety after a terrible 2020 which saw 1,024 collisions between cars and pedestrians or cyclists. These crashes caused 138 very serious injuries and resulted in 54 fatalities. These numbers ranked Palm Beach as the sixth-worst county in the state for road safety.
The numbers also represent an uptick from previous years. According to the state's accident dashboard, Palm Beach County saw a total of 47 pedestrian and cyclist fatalities in 2019. In 2018, the county saw 48 fatalities.
When struck, pedestrians and cyclists can suffer horrible injuries simply from the impact. Think concussions, spine injuries, and fractures. They also can be thrown against parked cars, fire hydrants, and light poles, suffering another traumatic impact. Cyclists are also at risk of skidding along the asphalt and suffering a particularly gruesome abrasion called "road rash."
Increased Police Presence
We appreciate any enforcement that keeps our communities safe. According to media reports, sheriff's deputies increased their enforcement at certain intersections in Palm Beach County starting in early November. They have been stopping and issuing warnings to motorists who violate the law.
The hope is that increased police visibility will lead to better safety. Starting in February, deputies will start writing tickets for offenders and will continue the increased enforcement until the middle of May. Perhaps monetary penalties—and the prospect of higher insurance costs—will finally get drivers to obey the rules of the road.
Focusing on intersections is a good first start. Many pedestrian accidents occur there, especially when motorists refuse to yield the right of way. For example, many drivers engage in a "rolling stop" before making a right turn on a red light, even when there is a pedestrian in the crosswalk. Other drivers speed through the intersection and try to scoot by a pedestrian.
Protect Yourself
The Sheriff's department also highlights the need for pedestrians and cyclists to prioritize their own safety. For cyclists, this means always riding with the flow of traffic and using lights at night. Don't forget the value of giving hand signals either, so that motorists will know when you are slowing or stopping.
Pedestrians should only cross in a crosswalk when given permission. To be honest, we see too many pedestrians fling themselves into traffic when only a second remains on the Walk sign. A jaywalker might lose the ability to sue for compensation following a wreck.
We Can Fight for Compensation
Reckless and careless motorists should compensate the victims they hit. Please contact the Delray Beach personal injury lawyers at Earnhart Law today. We offer a free consultation where we can review how you were hit and the severity of your injuries if you call 561-265-2220.
Resources:
flhsmv.gov/traffic-crash-reports/crash-dashboard/
wptv.com/news/region-c-palm-beach-county/push-to-reduce-fatal-pedestrian-bicycle-crashes-in-palm-beach-county