Lyft Accident Injuries and How to Secure Financial Relief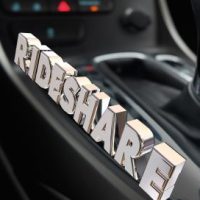 Ride-sharing services like Uber and Lyft have changed the way people move around cities like Delray Beach and other communities in Palm Beach County. Which makes sense, because they provide the public with a convenient and affordable transportation option. But while the popularity of these services has grown, so have accidents involving rideshare vehicles.
Being involved in a Lyft accident can leave victims with physical injuries, emotional distress, and financial burdens, but a Delray Beach personal injury attorney can help. Talk to a seasoned lawyer about common injuries sustained in Lyft accidents and what steps you can take to secure the financial relief you need.
What Are Common Lyft Accident Injuries?
Whenever you get into a vehicle, whether it is your personal car, a truck at work, or a Lyft so you can head to dinner out with friends, you need to take all the precautions you can to keep yourself safe, such as buckling your seatbelt. But even when all safety steps have been taken accidents can happen unexpectedly, and when they do, the following vehicular injuries are possible.
Whiplash and neck harm. Sudden stops and forceful impacts during a Lyft accident can lead to whiplash and neck injuries. Ranging from mild to severe, these injuries can cause pain, limited mobility, and even long-term complications.
Back injuries. The jolt of a collision can result in herniated discs, spinal cord injuries, and other back injuries which may require extensive medical treatment and rehabilitation.
Concussions and brain injuries. Head injuries can be sustained if a driver or passenger's head hits the dashboard, window, or another object during the course of a collision.
Broken bones. In high-impact collisions involving Lyft or other vehicles broken bones are commonly sustained, and these fractures can require surgeries, extended recovery periods, and ongoing medical expenses.
Sprains and strains. Soft tissue injuries can occur due to the force of a collision. Sometimes these injuries are not always immediately apparent, but delayed onset injuries can cause considerable discomfort and affect daily life before they are discovered and treated properly.
Emotional distress. Beyond the pain and recovery times of physical injuries, Lyft accident victims are also charged with managing the emotional distress, including the anxiety, depression, and post-traumatic stress that follows a traumatic event like a car accident.
As soon as possible after a Lyft accident, have your health assessed by a medical professional. Because your health and safety are top priorities, seeking medical attention promptly is essential, even if you don't feel seriously injured. Timely medical care helps to connect you with the correct treatment plan, prevent complications, and strengthens your injury claim.
Which Insurance Policy?
Once you connect with a Delray Beach personal injury attorney, they will review your case and determine the appropriate course of action. You may be eligible for compensation through Lyft's insurance policy, your own insurance, or the at-fault driver's insurance.
Where was your Lyft ride headed when a collision occurred? Rideshare insurance negotiations can be complicated, but the lawyers at Earnhart Law in Delray Beach can help. Call 561-265-2220 or contact us online.