Limo Companies And Personal Injury Settlements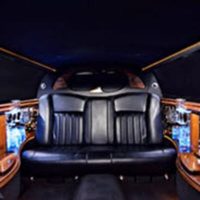 Limousine collisions occur for a range of reasons, such as weather risks or driver mistakes. There is even the possibility of the limo itself being manufactured improperly leading to a vehicular malfunction.
Car, truck, van, and limousine accidents can lead to injuries, and limousine companies in Florida, like any business, have a responsibility to provide safe and reliable transportation services to their customers. If you were injured in a limo accident, the company could be held liable. To talk through your best path to damage recovery, connect with a Delray Beach personal injury attorney.
Steps to a Strong Limousine Personal Injury Claim
When you are seeking damages from a Florida limo company, there are steps to building a solid personal injury claim:
Gather documentation. You will need evidence to support your need for monetary damage. This could include the police report, photographs or videos of the scene, and witness statements.
Consult with a Florida personal injury attorney. Once you bring the documentation you have to the attention of a skilled attorney, they can help you understand your legal rights and options. Also, they can determine if more evidence is needed to build a strong case.
Send a demand letter. Your lawyer can draft and send a demand letter once a path forward has been strategized and agreed upon. This is a formal document that states the amount of compensation you are seeking.
Negotiate a settlement. After an insurance company or legal team receives the demand letter, they may be willing to settle. If so, the parties will negotiate the terms of the settlement, which will typically include a financial payment to the injured party in exchange for releasing the limousine company from further liability.
File a lawsuit. When negotiation does not result in a settlement, the injured party may file a lawsuit in court.
Most claims settle outside of court. After all, Florida limousine companies are required to carry liability insurance to protect against potential accident expenses. This means the injured party may be able to recover damages from the company's insurance provider.
Talk to a Personal Injury Claim Professional
People rent limousines to celebrate special occupations. But it is an unfortunate reality that individuals have been injured at birthday parties, graduation events, and weddings, and sometimes those injuries are sustained in limos. You don't have to pay all of your medical expenses when another is responsible for your injury. A Delray Beach personal injury attorney has the experience you need, to strengthen your claim and fight for the outcome you need.
Have you been receiving high doctor and physical therapy bills? If a limousine company is responsible for your accident injuries, they could be held liable. Share the facts of your case with the attorneys at Earnhart Law in Delray Beach. With over 30 years of Florida personal injury law experience, the lawyers at Earnhart Law know how to fight for a damage recovery package that allows you to move past the financial burdens of an accident. Call our office at 561-265-2220 or contact us online.