Learn About The Steps Of A Slip And Fall Case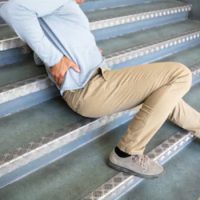 Everyone trips from time to time. Thankfully, it is often possible to regain your footing and an injury is not experienced, or the harm is minor, such as a scrape or bruise that can heal over time with care and rest. But, unfortunately, there are times when a person falls at a Florida business because a property manager or owner did not follow proper maintenance guidelines and the individual is seriously hurt.
You have four years to file for recovery if you were injured in a FL slip and fall event. Getting the process started as soon as possible is advised as evidence may need to be gathered to strengthen your argument. To talk through the slip and fall recovery steps, bring your case to a Delray Beach personal injury attorney.
Notifying Claim Defendant
Once you share the details of the accident and your injury with a lawyer, they will strategize your financial recovery. This could include them determining a value on your claim and notifying the claim defendant. When a defendant and their attorneys are notified, all of the following information will be shared in the legal document:
Names of individuals who were injured.
Outlining how the trip, slip, or fall occurred.
Stating why the accident happened and who is at the at-fault party.
Amount of recovery required for the injured individual.
Data is then gathered during discovery. When attorneys speak of the discovery phase of a case, they are talking about a period of time in which both sides of the disputes collect evidence and documentation. Information will be shared between the attorneys and questions will be advanced and answered in writing, so there is a clear record throughout the process.
Settlements, Mediation, and Trials
Recovery can be established in a variety of ways. Even after a lawsuit is filed, conversations between the attorneys will continue and a settlement could be in reach. Or mediation may be pursued. But, naturally, there are situations in which resolution options do not result in an agreement and a trial is required for the injured party to achieve the results they are seeking.
An injured party, the plaintiff, has a responsibility to prove their need for a full and fair settlement. It can be a complicated process, but you don't have to go through it on your own. Lean on a Delray Beach personal injury attorney to support your case and explain what is happening at each phase of your settlement negotiation or personal injury lawsuit.
Do you need a monetary settlement to cope with your slip and fall medical expenses? If you need guidance throughout the process, talk to the attorneys at Earnhart Law in Delray Beach. Our legal team has extensive knowledge in a range of personal injury cases, including those involving slips, trips, and falls due to another's reckless behavior. We have been fighting for the rights of individuals who have accident expenses due to another's negligence for over 30 years. To get your claim and suit started, call our office at 561-265-2220 or contact us online.