Injuries Within Your Condo Building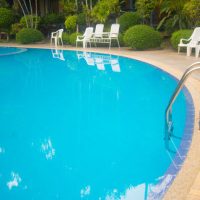 Living in a Florida condo building is the preferred choice for many, but as with any residential property, sometimes accidents and injuries occur. Injuries within your condo building could be connected to slip and fall events, defective equipment, or inadequate security measures.
If you or a loved one has been injured within your condo building and you believe another should be responsible for all or part of your injury expenses, talk to a Delray Beach personal injury attorney. Before agreeing to any financial settlement, be sure you fully understand your legal options and the worth of your claim.
Common Areas and Legal Responsibility
The association that manages the condo building, often a Homeowners Association (HOA), has a range of responsibilities, depending on the building and its bylaws, but one thing they should be prioritizing is providing a safe space in common areas. Some of the common areas that should be free of injury dangers include the following.
Hallways, entryways, and lobbies
Elevators and stairs
Laundry and utility rooms
Tennis courts and gardens
Pools, pool decks, and fitness centers
Residents of a building pay dues to cover the costs of maintaining a building. So, for example, if a pool deck is damaged, the HOA should make the appointment to have it repaired. The company that performs the repair work will be paid out of the dues. If there are not enough funds in the condo reserves, the HOA may call for a special assessment, essentially an additional payment that owners must make on top of their regularly scheduled due payments.
Finding Out If Compensation Is In Reach
If you were injured within your condo building, you may be entitled to compensation. This can include medical expenses, lost wages, pain and suffering, and other costs associated with your injury. To pursue compensation, you may need to file a claim with your condo association's insurance company or file a personal injury lawsuit against the responsible party.
While speaking to an attorney is always helpful after an injury, it is particularly important to connect with a lawyer if your injuries are severe, you will require ongoing medical treatment, the organization that you want to hold accountable is denying responsibility for your injuries, you've been offered an inadequate settlement, or you are uncertain about your legal rights.
Whether you suffered a slip and fall injury in a condo building or were injured due to a malfunctioning piece of equipment, such as a faulty condo elevator, discuss a path to recovery with a Delray Beach personal injury attorney.
Do you have concerns about the value of your condo injury claim? Whether you were hurt on a pool deck or in a building elevator, there could be a path to compensation through legal action. Discuss your case with the team at Earnhart Law in Delray Beach. Attorneys are available to negotiate with insurance companies on your behalf, fighting for the best possible outcome each step of the way. Schedule your fee-free consultation, call 561-265-2220 or contact us online.