Injuries After A Jet Ski Accident And Financial Recovery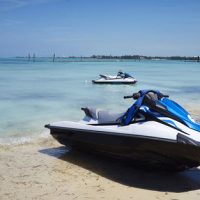 Maritime law is an area of law that covers all the nautical treaties, laws, and guidelines. This area of law is part of the discussion when there are injuries on a personal watercraft such as a jet ski. Because while Florida residents and visitors head out on open waters anticipating a day of fun and recreation, there are, unfortunately, times when accident injuries are sustained.
To be sure you are accessing the professional support you need, connect with a Delray Beach personal injury attorney who is familiar with maritime laws. Expenses can be high following a jet ski accident, and a skilled lawyer has the background to advocate for you, your rights, and your need for monetary recovery each step of the way.
How Do Personal Watercraft Accidents Happen?
A kind of motorboat under Florida law, personal watercraft vehicles are marketed and sold under a few different brand names. Some prefer Jet Skis while others opt to enjoy waters on a WaveRunner or a Sea-Doo. Whatever watercraft is chosen, there are risks to these watercraft recreation vehicles. And because they are motorboats according to law, they are subject to the same rules and guidelines.
Examples of personal watercraft injury situations:
Personal watercraft capsizes
There is an explosion or fire
Collision with another vessel, docks, or debris
Swimmer struck by watercraft
Operator is not experienced and loses control
Reckless behavior, such as speeding and performing dangerous tricks
Sandbar or other issue grounds the watercraft
When it comes to doing tricks, watercraft operators could have years of experience, so they feel there is no way they can be injured doing jump stunts and other performative moves. Whether the operator is doing the trick to show off to friends or because they enjoy the adrenaline surge that accompanies the move, there are serious risks. It is possible for the operator to lose the control they have over the watercraft, striking and seriously injuring a swimmer or colliding with a danger on shore injuring themselves.
Why Should I Choose an Attorney Who Understands Maritime Law?
Every area of law has its own unique specializations. Attorneys who are familiar with maritime laws have a working understanding of contract law, property law, and environmental law. They are also knowledgeable about the transportation and shipping rules for open waters, which is an area often attributed to admiralty law expertise.
Your case needs the personal attention of a seasoned legal team. Talk to Delray Beach personal injury attorney about the worth of your claim and how to secure the recovery you and your family need.
Have you sustained a jet ski accident injury and are now in need of monetary support? Reach out to the attorneys at Earnhart Law in Delray Beach and share the details of your case. You need a lawyer who has extensive experience in personal injury law and maritime law. Our attorneys have been fighting for the rights of individuals for over 30 years. To get your claim started, call our office at 561-265-2220 or contact us online.