Injured Workers and Third-Party Lawsuits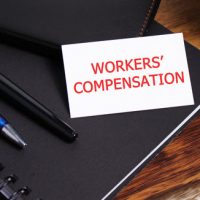 According to government statistics, nearly 3 million employees are injured or become sick each year and over 5,000 are killed. Unfortunately, Florida law makes it impossible for injured workers to sue their employers in most situations, but you might be able to sue third parties if they are responsible for your injuries.
Workers' Compensation Benefits 
When an employee is injured, they can draw workers' compensation benefits to pay for all necessary medical care and a portion of their wages if they cannot work. Workers' compensation is a no-fault insurance scheme, meaning you do not need to show that your employer's negligence injured you. Instead, you automatically qualify for benefits simply because you suffered an injury on the job.
As a trade-off for receiving quick benefits, you lose the ability to sue your employer. This means you can't recover additional compensation for things like pain and suffering or emotional distress. Because workers' compensation benefits are pretty skimpy, many injured workers struggle to pay their bills and provide for their families.
Suing Third Parties 
Some injured parties may have better luck suing a third party who is responsible for their injuries. Consider the following examples:
A member of the public injures the employee. For example, an employee might drive as part of their job and get struck by a drunk driver. In this situation, the employee can sue the person.
A defective product injures an employee. In this situation, the employee can sue the manufacturer and others who moved the product along the stream of commerce.
A vendor or customer injures the employee. Here, the employee can usually sue for compensation.
What you will need to prove will depend on how you were injured. For example, if you drive as part of your job, then you might have been hit by another driver. If so, you will need to prove that they were negligent while operating the vehicle.
Or, if you suffered an injury from a defective product, you will need to show why the product is defective. For example, it might be unreasonably dangerous because of a design or manufacturing defect, or it might be unreasonably dangerous because the product lacked adequate instructions or safety warnings.
Supplement Your Workers' Compensation Benefits 
Workers' compensation benefits may not cover a worker's full losses, but a third-party lawsuit can make up the difference. If successful, you can receive money damages for the following:
Medical care not covered by workers' compensation benefits
Full replacement of lost wages
Physical pain and suffering
Emotional distress
The amount you can receive will depend on the severity of your injuries and how well documented they are. Many of our clients receive as much or more in a third-party lawsuit than they do in workers' compensation benefits. To protect your rights, meet with a workplace accident attorney as soon as possible to find out whether you have a valid legal claim.
At Earnhart Law, we help injured workers and their families weather the storm when a breadwinner is injured on the job. Contact us today for your free consultation.
Resource:
bls.gov/news.release/pdf/osh.pdf