Increased Success Rate When You Hire An Attorney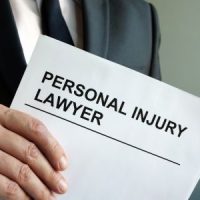 If you have suffered a personal injury in Florida, you may be wondering whether you can handle a claim on your own or if hiring a lawyer is worth the expense. While it is possible to manage claims in some situations, there are many benefits to connecting with a lawyer and having a professional working on your claim.  Reach out to Delray Beach personal injury attorney to explore your options and access years of Florida legal experience.
How a Lawyer's Experience Can Help
Personal injury cases can be complicated, and many find that having a lawyer on their side makes all the difference. Here are some ways that a lawyer's experience can help:
A personal injury lawyer has experience conducting investigations and gathering evidence to support the need for recovery. They can help you determine who is liable for your injury and gather the evidence necessary to prove it.
Attorneys know how to negotiate with insurance companies and other parties involved in your case. They can help you get the compensation you deserve without going to court.
Courtroom experience. If your case does go to court, a personal injury lawyer is able to transition from insurance negotiations to preparing for trial. They know how to present your case effectively and argue for your rights.
Because seasoned attorneys have extensive experience and are familiar with the Florida legal system, they can increase your success rate.
For example, personal injury lawyers who daily work in Florida law know what types of damages you are entitled to and how to pursue them. They can also advise you on the statute of limitations for your case and ensure that your case is filed on time. And many of these attorneys have relationships with judges, court staff, and other attorneys in the area. This can help them navigate the legal process more effectively and increase your chances of success.
Different areas of the country may have different customs and procedures when it comes to personal injury cases, so even if you have had experience securing personal injury damages in another state, working with an attorney who is familiar with the Florida legal system can yield optimal results for you and your family.
Get the Process Started Today
To increase the likelihood that you will secure the personal injury claim outcome you are seeking, talk to a Delray Beach personal injury attorney who can help you with the investigation process, insurance negotiations, and court preparation. Additionally, a lawyer who is familiar with the Florida legal system can provide valuable knowledge of Florida law, including how to navigate local connections and procedures. Licensed lawyers have spent decades studying and mastering their specialized area of law.
Is it time for you to have a legal expert on your side? Florida personal injury lawyers have the education, background, and court relationships you need. To connect with over 30 years of experience, talk to the legal team at Earnhart Law in Delray Beach. Call 561-265-2220 or contact us online.