Including Future Medical Expenses in a Claim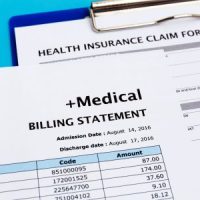 When you've been injured in an accident in Florida, the immediate expenses are often a source of stress, but many with healthcare issues only see the bills in front of them and do not consider future expenses. If you are seeking compensation, it's essential not to overlook the potential long-term consequences of your injuries.
Talking to a Delray Beach personal injury attorney is an opportunity to have your full range of expenses reviewed. In many cases, individuals recovering from an accident require future medical care, and while they are healing for that period of time, they may be unable to work, resulting in ongoing financial strain.
Future Medical Care and Calculating Damages
Accident injuries can vary significantly, some injuries completely heal with time and others lead to long-term damage. When there is discussion of future medical needs or ongoing care, anticipating these upcoming expenses is part of making sure adequate compensation is received through a personal injury claim.
Determining the amount required to cover future medical expenses is not always simple, the process can be challenging. Because of this, consulting with medical professionals who can provide expert opinions on your prognosis and the anticipated treatments and costs could be part of the process. For example, some future medical expenses that have been included in past claims include the following.
Therapy appointments. Physical therapy, occupational therapy, and other forms of rehabilitation may be necessary.
Some injuries require future surgeries or medical procedures.
Prescription medications can be expensive, particularly if the drugs need to be accessed for a long period of time.
Support equipment. Claims need to include the costs of any specialized medical equipment that will be needed, such as wheelchairs or braces.
Working with a legal professional is a way to ensure future medical expenses are being calculated properly. Lawyers are familiar with the process of gathering estimates from medical experts based on the injuries sustained and expected treatments. Medical records, bills, and expert opinions are crucial to building a strong case, and your attorney will work to be sure all accident-related expenses, current and future, are included in a demand letter to an insurance company.
Medical Assessments and Income Documentation
In addition to future medical expenses, you may also be entitled to compensation for lost wages if you will be unable to work due to the treatments you will be needing connected to your injury recovery.  To calculate upcoming lost wages, a medical professional's assessment of how injuries will impact future work will likely be required along with evidence of your current income, such as pay stubs, tax returns, and employment records.
You don't have to go through the future expenses review process on your own, a Delray Beach personal injury attorney can work with medical experts and financial professionals to accurately determine these costs and build a strong case on your behalf.
Is a future medical treatment part of your accident injury recovery? Talk to the lawyers at Earnhart Law in Delray Beach about your injury expenses, today and into the future. Call 561-265-2220 or contact us online.