Ikea Recalls Hazardous Bicycles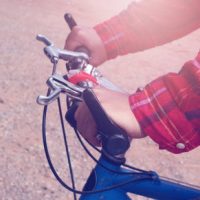 Many bicycle accidents are caused by careless drivers who plow into bicyclists at intersections or on the road. But some accidents are caused by defective bicycles. Recently, Ikea recalled almost 5,000 SLADDA bicycles because they pose a fall hazard as a result of bicycle belt breaks. If you recently purchased one of the bicycles, you should immediately stop using it and contact IKEA for a full refund.
Other Bicycle Recalls
The recent IKEA recall follows other bicycle recalls that removed dangerous bicycles from the market:
Rocky Mountain Bicycles recalled 1,300 of its bicycles in late 2017 because an unsecured brake cable could cause brake failure.
In 2012, Chariot Carriers recalled over 40,000 child bicycle trailers and conversion kits because of a defective hitch mechanism which could cause the carrier to separate from the bicycle. Over 24 incidents were reported before the recalled was issued, although no one was injured.
In 2015, Trek bicycles recalled nearly a million bicycles after three riders suffered injury, one ending up paralyzed. The defect involved a lever on the front wheel that could interfere with the disk brakes.
These are only some of the recalls over the past several years. To stay updated, visit the Consumer Product Safety Council website for the most up-to-date information.
Holding Manufacturers Responsible
When a person suffers injury caused by a bicycle defect, they can pursue a legal claim against the manufacturer and other parties. You might pursue a claim under one of the following legal theories:
Breach of warranty. Every merchant sells a bicycle with an implied warranty that it will work as a bicycle should. If it does not, you can hold the merchant liable.
An injured victim can receive compensation if she can show that the defendant did not exercise sufficient care in designing, manufacturing, or marketing the bicycle. A defendant can argue that they were sufficiently careful.
Products liability. A victim can receive compensation if they can show that a product was unreasonably dangerous because of a defect in design or manufacture, or if it did not have adequate instructions or warnings. Unlike with negligence, a defendant cannot defeat a lawsuit by claiming they were sufficiently careful. Instead, if the product was defective, they are strictly liable.
Each of these theories is different, and the one you pursue will depend on the circumstances. Let your Delray Beach bicycle accident lawyer review the circumstances and identify which theory (or theories) to pursue.
Caring Legal Guidance from a Delray Beach Bicycle Accident Lawyer
After a bicycle crash, you might not know where to turn or who to sue. Sometimes, it is not even obvious that your bicycle is defective. As you try to recover from your injuries, you need to meet with a bicycle accident lawyer to review your options.
At Earnhart Law in Delray Beach, we have won full and fair compensation for our clients by pursuing as many different defendants as possible. If you would like to discuss your accident and whether you have a valid claim for compensation, please contact us today. Initial consultations are free.
Resources:
cpsc.gov/Recalls/2018/IKEA-Recalls-Bicycles-Due-to-Fall-Hazard
money.cnn.com/2015/04/22/news/trek-bike-recall/index.html
cpsc.gov/Recalls/2012/Chariot-Carriers-Recalls-Child-Bicycle-Trailers-and-Conversion-Kits-Due-to-Injury-Hazard
cpsc.gov/Recalls/2018/Rocky-Mountain-Bicycles-Recall-Mountain-Bicycles-Due-to-Crash-Hazard