I Was Hit by an Uninsured Motorist, What Now?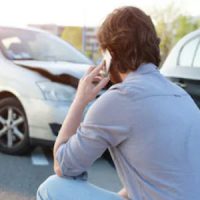 It is no secret that many drivers out on the road lack necessary insurance. Even worse, Florida's no-fault insurance scheme makes it difficult to get the compensation you need when you have suffered serious injuries in your crash.
As seasoned Delray Beach car accident lawyers, we often get people calling up to ask, "I was struck by an uninsured driver, what now?" In this article, we'll sketch your options for getting compensation.
Use Personal Injury Protection (PIP) Benefits First
Florida requires that a driver have at least $10,000 in PIP benefits. Because they are no-fault, you can always use them after any accident. PIP will cover 80% of necessary medical care and 60% of lost wages, up to the policy limit.
If you don't have PIP insurance, check if a family member does. You might be covered by his or her policy if you live together.
Of course, PIP benefits are rarely enough unless you suffered a truly minor injury. In this event, you need to consider other options for getting your medical bills covered and replacing your lost income.
Tap Your Uninsured Motorist (UM) Coverage
UM insurance is optional in Florida, but we hope you have it. If you do, you can submit a claim for medical bills, lost wages, and pain and suffering. Even better, many UM policies are "stackable." For example, you might have a $50,000 policy with 2 cars on the policy. In this case, you potentially have $100,000 in underinsured motorist compensation available.
To use UM coverage, however, you cannot have been at fault for the crash. Go through your paperwork and see if you have UM coverage. It is really a great benefit to have.
Use Other Insurance, if Necessary
If you have bad injuries, you will need immediate medical treatment, and many people use their health insurance. You will be responsible for your deductible and any copayments. If you receive a settlement from the other driver, chances are you must reimburse the insurer for any amounts spent.
You also might have collision coverage. This will cover property damage to your vehicle above your $10,000 in property damage PIP. Collision is no fault, so you can get your car fixed regardless of who is to blame. Many people have collision coverage if they still have a car loan.
Consider Bringing a Lawsuit
In some situations, you might be able to sue the driver who caused the crash. There are many factors you will need to consider with a lawyer:
Because the driver lacks insurance, you need to be sure he or she has sufficient assets to pay out a settlement or jury verdict. Florida law protects a person's homestead, so don't think you can access equity in a person's home. They'll need other funds, like money in a bank account.
Your injury needs to qualify under Florida's tort threshold. Generally, you can sue if you suffered permanent injuries, like permanent scarring or the loss of an organ or bodily system.

Contact Earnhart Law
With so many uninsured motorists on the road, we are never surprised to hear from a motorist concerned about how they will pay their bills. Contact us today at 561-265-2220. We offer a free initial consultation.
https://www.delrayinjuryattorneys.com/can-a-self-employed-person-receive-compensation-for-lost-income/