Huffing is Latest DUI Danger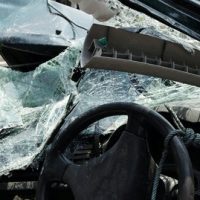 Members of the public know that drinking and driving do not mix. Nor does taking drugs such as marijuana or cocaine. But what about huffing Dust-Off house cleaner?
A recent DUI crash in Delray Beach has brought out into the open the latest danger to safe driving: inhaling ordinary household chemicals, such as the propellent used in aerosol cans.
Dust-Off Leads to Four Dead
On April 28th, Paul Wilson Streater slammed into a Dodge Caravan, killing the four occupants, two of whom were children. He was travelling over 100 miles per hour at the time of the accident. After the crash, Streater underwent a blood test that showed he was operating his vehicle under the influence of difluoroethane, which is a colorless gas used as a propellent in Dust-Off.
Streater was arrested on July 24th and charged with four counts of DUI manslaughter. This is the first case in Palm Beach County in which someone was charged with DUI vehicular homicide because of huffing.
According to medical experts, huffing can produce a high like that experienced after drinking alcohol. Popular products to huff include paint thinner, felt-tip pens, and nail polish remover. Huffing is a cheaper option to buying alcohol or illegal street drugs and might increase in popularity exactly for that reason.
Huffing and Personal Injury Lawsuits
There is some controversy over whether Mr. Streater can be convicted of DUI vehicular homicide if he did not have alcohol in his system. Under one line of argument, huffing is not enough to sustain a conviction because the defendant does not have alcohol in their system.
However, things are easier if you are a personal injury victim who wants to sue a driver for your injuries. With a negligence lawsuit, you do not need to show that a driver was intoxicated. Instead, you simply need to show that the driver did not operate his motor vehicle with the care that a reasonably careful person would.
Under this standard, someone like Mr. Streater can be found liable simply because he was driving his vehicle over 100 miles per hour, which is not something that a careful person would do. Even if not speeding, a driver who huffs chemicals that makes him feel "high" probably is also probably negligent.
If you can show that this negligent driving caused your injuries, then you can receive compensation for medical bills, lost wages, property damage, and intangible harms like pain and suffering or emotional distress.
Involved in a DUI Crash? Speak to a Car Accident Attorney at Earnhart Law
Impaired drivers cause far too many accidents each year on Florida's roads. If a drunk or otherwise impaired driver has struck you, then you need to move quickly to protect your rights to compensation. At Earnhart Law, our Delray Beach car accident lawyers can help you get the compensation you need.
To learn more about how we can help, please contact us to schedule your free consultation. Avoid delay. Florida gives accident victims a short amount of time to protect their rights.
Resource:
mypalmbeachpost.com/news/crime–law/new-dui-huffing-delray-crash-case-spotlights-potency-inhalants/pew6ymwBaWZT6o6DbW60II/