How To Get Compensated After A Hit And Run Accident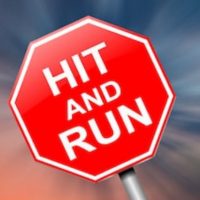 Hit and run accidents account for nearly one-quarter of all vehicle accidents in Florida. The victims of hit and run crashes can include other drivers and passengers, cyclists, and pedestrians, and the injuries sustained by victims in hit and run accidents can be severe. Without someone to take responsibility for the accident, many victims are left wondering how they can get compensated for their injuries and cover the substantial financial costs inflicted after this type of crash. At Earnhart Law, our experienced Delray Beach car accident lawyers can help you collect the damages you deserve after a hit and run crash. To learn more, call or contact our office to schedule a free consultation.
Personal Injury Protection
Florida is considered a no-fault insurance state, which means that an injury victim can collect damages for the harm caused in an auto accident like a hit and run without needing to identify an at-fault party so long as they have the proper insurance coverage. Florida law requires that drivers with vehicles registered in the state carry personal injury protection (PIP) coverage as part of their auto insurance policies. PIP provides compensation for eighty percent of an injury victim's medical bills and sixty percent of lost wages up to $10,000.
Uninsured/Underinsured Motorist Coverage
Another option for collecting compensation after a hit and run accident is through uninsured/underinsured motorist coverage. This coverage is an addendum to most auto insurance policies in Florida that provides additional compensation to injury victims if the person at fault for the accident is uninsured or underinsured and cannot cover the full costs of the crash with their auto insurance policy. This coverage applies to hit and run drivers, who are considered uninsured for the purposes of this coverage.
Personal Injury Claim
Although around 25 percent of drivers leave the scene of an accident, not all hit and run drivers get away with it. If law enforcement or a private investigator is able to identify the driver who caused the crash in a hit and run accident, they can be held responsible with a personal injury claim. A personal injury claim covers all economic and noneconomic damages suffered by a hit and run victim that have not been covered through PIP or other insurance coverage. Economic damages include all outstanding medical expenses, lost wages, property damage, and the loss of future income and benefits. Noneconomic damages compensate a victim for their pain and suffering, emotional distress, disability, disfigurement, and loss of enjoyment of life following a hit and run. If you would like to learn more about the potential avenues of compensation for you after a hit and run accident, talk to our office today.
Call or Contact Earnhart Law Now
Hit and run accidents can cause physical, emotional, financial, and psychological damage to victims, and the knowledgeable car accident attorneys at Earnhart Law are here to help you get the compensation you need after this type of accident. To learn more, call or contact us today to schedule a free consultation.
Resource:
flhsmv.gov/insurance/