How To Find The Right Wrongful Death Attorney For Your Case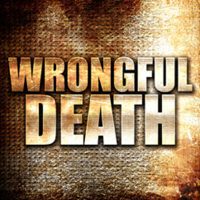 The unexpected loss of a loved one can be emotionally and psychologically draining, but there are also often unanticipated financial burdens that can quickly pile up after a family member's death that can add to the stress and trauma of the situation. Filing a wrongful death lawsuit against those responsible can hold them accountable for their actions and assist in alleviating the financial obligations that come with a fatal accident, but how do you find the right attorney for the case? At Earnhart Law, our compassionate and zealous Florida wrongful death lawyers can help you get the compensation you and your loved ones deserve. To learn more, contact our office today.
Build a List of Potential Attorneys
The first step in finding the right wrongful death attorney for your family's case is to build an initial list of lawyers in the area. Begin by asking friends, family, coworkers, and others that you know for any referrals. Do online research and look up wrongful death attorneys in the area as well as check third party websites that have lists of lawyers and their practice areas.
Narrow the List to Top Candidates
Once the initial list is created, the next step involves culling the list to the top prospects. Begin by removing anyone from the list that does not work in the immediate area, as you want a lawyer who is routinely in the court where your case is filed. Remove any lawyers that do not specifically handle wrongful death cases, and take anyone off the list that does not have good reviews from those you know or from the third party reviewing websites.
Schedule Interviews
The final step is to schedule interviews with the wrongful death attorneys remaining on the list. Be sure to prepare a list of questions that you can ask every lawyer that you speak with so that you can compare answers and determine which is best for your case. You should also be prepared to answer questions about your wrongful death claim in order for the attorney to better understand your case. Some questions commonly asked in attorney interviews include the following:
How long have you worked on wrongful death cases?
Do you have experience with this type of wrongful death accident?
How often do your cases go to trial?
What do you think are our chances of success?
What is your success rate with wrongful death cases?
Will you be working on the case or will someone else at the firm?
What is your fee structure?
How do I contact you about the case?
With questions like these, you can determine which lawyer is right for you and your loved ones in your fight for compensation.
Talk to Our Office Now
If you are interested in learning more about the wide range of legal services offered to our clients navigating a wrongful death case, contact the Delray Beach wrongful death attorneys at Earnhart Law to schedule a free case consultation.