How To Find The Right Personal Injury Lawyer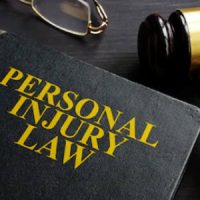 After an accident, hiring a personal injury lawyer is often the best way to ensure that you receive the compensation that you deserve for your injuries, but how do you go about finding the right personal injury lawyer for you? The experienced Delray Beach personal injury attorneys at Earnhart Law provide a wide range of legal services for their clients that have been injured in accidents and are here to help. Call or contact the office today to schedule a free consultation.
Create a List of Potential Lawyers
The first step in finding the best personal injury attorney for your case is to create an initial list of potential lawyers. Begin by asking friends and family for referrals of any personal injury lawyers in the area that they have worked with. If they had a good experience with an attorney, the chances are good that you will, as well. You should also do your own internet research of other personal injury attorneys in the area by looking at firm websites and third party sites that rate the quality of lawyers' work. Once you have your initial set of potential attorneys, it is time to narrow the list.
Narrowing the List
The next step of the process is narrowing the list of potential lawyers down to the top choices. Begin by eliminating any attorneys that do not focus specifically on personal injury legal work. You want a lawyer that specializes in the legal representation you need. You can also eliminate any lawyers that are not within a drivable distance in addition to lawyers that do not fit any other criteria that you are looking for. Once the list has been narrowed to the top choices, it is time to move to the last step of the process.
Schedule Interviews with Attorneys
The last step in finding the right personal injury lawyer for your case is to schedule interviews with the attorneys. Most personal injury lawyers provide free initial consultations, but be sure to check before you attend an interview. Go in to each interview with a prepared set of questions that will allow you to get to know the lawyers and determine which is best for your case. Common questions include the following:
How long have you practiced personal injury law?
How much of your practice involves [your type of accident]?
What is your success rate?
How long does this type of case usually take?
Will you be the one working on my case or will someone else at the firm?
What is your fee structure?
What is your communication policy with clients?
These questions will help you decide which lawyer is right for your case, such as those at the experienced firm of Earnhart Law.
Call or Contact Our Office
If you or a loved one has suffered in an accident in the Delray Beach area, the knowledgeable attorneys at Earnhart Law are here to help. Call the office or contact us today to schedule a free consultation of your case.