How to Avoid Injuries this Summer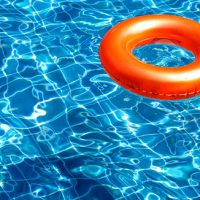 Now that summer is here, it's a good time to review how to keep safe. With children no longer in school, more people will be out and about, and many of our favorite activities in the summer occur outdoors.
At Earnhart Law, we promote safety every month of the year. Below, our Delray Beach personal injury lawyers have suggestions for how to protect yourself and your loved ones.
Perform Yard Work Safely
For adults, many weekends are spent around the home fixing up the yard. Some common activities, however, are rife with dangers. We recommend the following:
Before mowing, make sure that children are out of the way. They can easily be hit. Also do not let children ride on the mower with you.
When gardening, be careful working around the gardening hose, which poses a significant trip hazard.
If you are using power tools, ensure that they are plugged in properly and that they are not wet. You also should use gloves for protection. When finished with the tool, store it safely in your home or in a shed.
It is also generally safer to wear pants when working outside, since you can minimize the risk of abrasions and cuts if you fall. However, we realize that it is steamy in the summer, so many people will wear shorts.
Improve Swimming Safety
The best way to minimize the risk of drowning is to teach your children how to swim and give them plenty of time to hone that skill so that they can hit the summer with the confidence they need. Nevertheless, even seasoned swimmers can be injured in a pool accident. For example, a child might jump in the pool and land on another child, knocking him unconscious.
It is best to have young children in life vests, even if they can swim. According to the Consumer Product Safety Commission, drowning is the number 1 cause of death for children under 4. Also teach children to stay away from drains, which can suck a child underwater.
Remember to designate an adult to watch the pool. Ideally, you will have two adults in case one needs to go inside to tend to a child or answer the telephone.
Wear Helmets
If children are riding bicycles, remember to put a helmet on their head. It can dramatically reduce the risks of a brain injury and death if they collide with someone and fall off their bicycle. Go shopping with your child and choose a helmet that fits their head and that they enjoy wearing.
Check Your Grill
Grilling accidents can cause significant burn injuries and disfigurement. Before firing up the grill this summer, make sure that it is fully cleaned. If you use a propane grill, ensure that there are no leaks in the hoses and fix any that you find. The key with grilling is to set up the grill in a safe place away from children but also not enclosed in a structure that could catch on fire.
Contact Us if You Are Injured
Accidents happen, especially in the summer. But sometimes an accident could have been avoided had someone been more careful. At Earnhart Law, our personal injury lawyers in Delray Beach can meet to discuss whether you have a legal case. Call us today at 561-265-2220 to schedule a complimentary consultation.
Resource:
cpsc.gov/s3fs-public/Home_Safe_Playing-Outdoors_checklist_COVID19_FINAL.pdf?FzGLRRZLNlpgMd1VLCHJ6EoNF0Fg1lXE
https://www.delrayinjuryattorneys.com/what-is-complex-regional-pain-syndrome/