How Much Does A Delray Beach Lawyer Cost?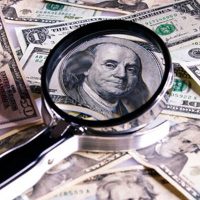 When money is already a source of stress, it is natural for injured parties to wonder about the cost of seeking legal representation. It is common for lawyers to be paid on a contingency fee basis, meaning you will not have to pay money out of your own pocket. Discuss this possibility and your case with a Delray Beach personal injury attorney. Then, they can share how they are compensated and what factors may affect the overall cost.
Factors that Affect the Cost of a Florida Personal Injury Lawyer
While a friend or family member may share information about their experiences with hiring attorneys, including the cost they paid for legal services, having your unique situation reviewed will give you a more accurate picture of what to expect from your case, including the financial cost. Factors that can affect the overall cost of hiring a personal injury lawyer could include one or more of the following factors.
How complex is your case? If your personal injury claim is complicated, it may require more time and resources. As a result, your lawyer may charge a higher amount.
Does your lawyer have a lot of experience? Attorneys who have more experience and a strong track record of success could be more expensive than a lawyer who is fresh out of law school.
Will your settlement be large or small? Depending on how your lawyer is compensated, it is possible they will be paid a higher amount if the settlement is larger.
At your initial meetings, ask attorneys about their experience, expertise, and fee structure. Then, when you hire the lawyer of your choice, request a written fee agreement that outlines all costs associated with your case so there will be no financial surprises later on.
Contingency Fees, Flat Rates, and Hourly Compensation
In the field of personal injury law, it is common for lawyers to charge their clients through contingency fees. This means that you will not be required to pay anything upfront, but rather your lawyer will take a percentage of the compensation that you are awarded. But if a case is relatively simple, a personal injury lawyer may be open to charging a flat fee for their legal services. This is far less common than a contingency fee structure.
And if you are seeking legal guidance not connected to the completion of a claim or case, an hourly rate could apply. Hourly rates can vary greatly depending on the experience and expertise of the lawyer you choose to work with.
While there are costs to hiring a Delray Beach personal injury attorney, doing so could connect you with a higher settlement amount that is full and fair.
Is the cost of hiring a lawyer holding you back? The reality is you may end up with a larger financial award when you work with an attorney. Talk through your hopes and concerns with the attorneys at Earnhart Law in Delray Beach, professionals with over 30 years of experience handling personal injury cases. To schedule your fee-free consultation, call 561-265-2220 or contact us online.