How Much are My Facial Injuries Worth?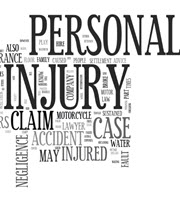 You might be surprised. Facial injuries often warrant more compensation than other injuries because they are so visible. For many people, their identity is tied up in their appearance, in particular the face they present to the world. Injuries that disfigure how a person looks can cause serious emotional distress, which victims can be compensated for.
Economic Losses Associated with Facial Injuries
After an accident, you will probably need medical treatment to close wounds or keep cuts and scrapes from being infected, With more serious facial injuries, you might need reconstructive surgery to try and recreate your original appearance. This medical treatment costs money, which you can be reimbursed for.
You can also receive compensation for any work you missed because of your injuries. Find your pay stubs to help prove the amount you have lost.
Emotional Harms
Cuts, lacerations, burns, and fractures can permanently alter your appearance. In some situations, you will receive far more in compensation for intangible harms than you will in economic losses. For example, you can receive money to make up for the following negative emotions:
Embarrassment
Anger
Anxiety
Fear
Depression
Shame
Irritability
Someone attacked by a pit bull who suffers horrific facial injuries could receive well over six figures in emotional distress and pain and suffering damages.  If the victim suffered vision, hearing, or breathing problems as a result, then the amount of compensation is often much higher.
Factors to Consider
It is a little tricky to analyze how much you can receive for a facial wound. However, it is in this area that the quality of your legal counsel really matters. An experienced Delray Beach personal injury attorney can explain in simple language the emotional horror a client has suffered, which makes these intangible injuries vivid.
Generally, juries will consider the following factors when trying to calculate how much compensation to give an accident victim:
The victim's age. The younger the victim, the more money they typically award.
Whether the victim is married or not. If the victim is single, then jurors might award more.
The victim's gender. Jurors often give women more money for facial scars than men.
Whether the scar is permanent. Plastic surgeons can sometimes minimize or remove scars. If they can, then the victim will probably receive less.
There is no mathematical formula for calculating compensation, and each case is different. Based on our experience, we can emphasize the factors that matter most to you and convince a jury to award as much compensation as possible.
An Aggressive Advocate in Your Corner
At Earnhart Law, we do not treat our clients like a number. Instead, we try to understand your injuries from the inside out, beginning with how you feel. We then identify the person or entity responsible for your suffering and seek a favorable settlement or jury verdict.
We have a long track record of success, and we hope to have the chance to represent you. For more information, or to schedule a free consultation with one of our lawyers, please call us today, 561-265-2220.