How Do I Pay For Injury Expenses After A Boating Accident?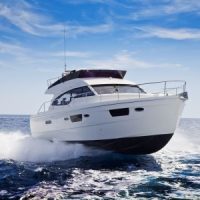 Boating is a popular activity in the state of Florida. The National Marine Manufacturers Association reports Florida has more registered boats than any other state in the US, which makes sense. After all, Florida residents and visitors have access to water all around, complete with beautiful views and ample opportunities for maritime recreation.
While a boat outing with friends, family, or co-workers can be an enjoyable activity where memories are made, there are also times when injuries are sustained. Accidents can happen anywhere, even when individuals are out on the water.
If an injury is due to another's reckless or negligent behavior, monetary settlements are possible. To learn about how to handle the medical bills and personal expenses you have gathered as a direct result of a maritime accident, talk to a Delray Beach personal injury attorney.
Inexperienced Boaters, Mechanical Issues, and Other Accident Causes
There are local regulations and federal guidelines that need to be followed. Laws and precautions are in place to protect individuals who choose to enjoy Florida waters by boat. But just as auto accidents can happen in a variety of ways, boating injuries could be due to a range of issues. When accidents occur, they could be a result of any or all of the following:
Boaters are participating in reckless behavior
Inclement weather warnings ignored by the boat rental company or the boaters themselves
Alcohol or drug use by boat operator
Manufacturing defects or mechanical issues
Failure to follow harbor rules
After an injury, all physical harm needs to be treated without delay. Often contacting the Coast Guard or an ambulance is appropriate. In other situations a person will be taken to urgent care or another healthcare facility. Seeking care is essential for your own physical recovery.
Reporting the accident is also an important part of the process. Any boating accident involving an injury needs to be reported within 48 hours. That deadline is extended if the accident involved property damage but no physical harm, then a 10 day window for reporting is in place.
Talk to a FL Maritime Personal Injury Lawyer
If you have been called by an insurance adjuster and offered compensation or if you are considering calling an insurance company to advocate for your need for monetary damage recovery, talk to a Delray Beach personal injury attorney first. A lawyer will review the facts of your claim and advise you on how to secure your settlement objectives and negotiate with insurance representatives on your behalf.
Is there a lot of confusion surrounding your need for damage recovery after a Florida boat accident injury? Bring your questions and concerns to the attorneys at Earnhart Law in Delray Beach. After carefully listening to your story, our attorneys will work to secure the full and fair settlement you need to move forward. We have been fighting for the rights of individuals who have accident expenses due to another's negligence for over 30 years. To get your claim and suit started, call our office at 561-265-2220 or contact us online.