How Can I Secure Compensation For Lost Income?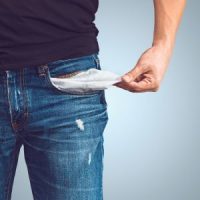 Florida law permits accident victims to secure monetary damage for a variety of expenses, including medical bills, emotional distress and lost wages. After all, missing work may be a key component in the treatment plan provided by your doctor.
As is true with other factors of a personal injury claim, lost income recovery is strengthened with evidence, such as pay stubs, tax documents, and other financial records that are readily shared with insurance adjusters and attorneys to prove income loss. Additionally, you should also include a detailed description of your injury and how it has impacted your ability to work. A Delray Beach personal injury attorney can gather this documentation and fight for your need for past, current, and future wage compensation.
Calculating Lost Wages After a FL Accident
The amount of income you earned prior to being injured will be reviewed along with how much time you have taken off of work and any reduction in hours you experienced. Additionally, how you are paid will be taken into account as calculations for an hourly employee will be different from those for a person who is paid through an annual salary structure.
For example, if you are paid $25 an hour and you missed 20 days of work, each being an eight-hour shift, the calculation would entail multiplying 20 by 8, for a total of 160 hours of lost work missed. Then, the hours worked would be multiplied by your wage to land on the total amount of income loss, or $4,000, in this example.
Annual salary could be more complicated, particularly if there are annual performance bonuses and missed promotion opportunities need to be taken into account.
An Attorney Can Advise You On What Evidence You Will Need
When you first meet with a Delray Beach personal injury attorney, share with them what documentation regarding lost income you currently have. Then, the lawyer can review the evidence you've compiled and let you know if more will be required. For instance, copies of emails to and from your employer may be an important component in proving what hour reduction looked like for you given the unique needs of your employer.
Claims involving income loss range from individuals who need a set amount of time to heal to people who are unable to return to the career they enjoyed before the accident injury. Past, current, and potential future income needs to be addressed to be sure income loss competition is full and fair.
Have you lost income because of a Florida crash injury? The combination of high bills and wage loss can be incredibly stressful for individuals and their families. To learn about what monetary recovery options you have available, connect with the attorneys at Earnhart Law in Delray Beach. Compassionate lawyers will carefully listen to your story, including when the accident happened, what health issues you are coping with, and why you have been unable to work. Then, our lawyers will employ over 30 years of Florida personal injury law experience to fight for your damage recovery needs. Call our office at 561-265-2220 or contact us online.