How a Lawyer Can Help with Claims Connected to Minor Injuries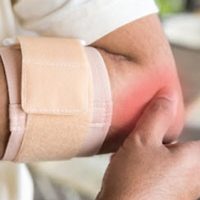 Suffering an injury, no matter how minor, can be distressing, painful, and lead to significant expenses. If you've been involved in an accident and have sustained minor injuries, you might wonder if hiring a Delray Beach injury attorney is necessary. While some individuals may be tempted to handle minor injury claims on their own, it's important to recognize the benefits of seeking legal representation.
Share the details of your situation with a Delray Beach personal injury attorney. Then, your attorney can make an accurate assessment of damages and advise you on what steps will allow you to secure the financial recovery you need to cope with the bills, costs, and fees of your accident injury.
Dealing with Insurance Companies
Minor injuries can sometimes result in hidden costs that may not be immediately apparent. Because of this, it is possible for an injured party to accept a settlement amount that is far lower than what they actually need. Legal professionals have experience assessing damages, including medical bills, lost wages, property damage, and any potential future medical expenses. They work to ensure that no aspect of your claim is overlooked, so that you can connect with the complete settlement you need to move past an injurious event.
Knowing the value of your claim in the beginning of the process is important as insurance companies typically get involved fast. Because their primary goal is often to settle quickly, insurance adjusters may downplay the severity of your injuries and push you to settle for a set amount rather than taking the time to fully assess your injury expenses.
Pushing back on a seasoned negotiator can be intimidating, especially for individuals without legal training. But seasoned injury attorneys are well-versed in Florida personal injury law and are familiar with claim procedures. They can negotiate for you and guide you through the process, ensuring that all necessary paperwork is filed correctly and within the required timeframes.
Contingency Fees and Settling Out of Court
Additionally, you may hesitate to talk to an attorney about your minor injury because you do not want to pay for upfront legal fees. But most personal injury attorneys work on a contingency fee basis, which means you only pay them if they successfully recover compensation on your behalf. This arrangement eliminates the financial burden for you and allows you to focus on your recovery without worrying about legal costs.
In the majority of cases, your Delray Beach personal injury attorney will negotiate with an insurance adjuster until a fair recovery amount is reached. Settling out of court is the norm, but there are some cases that require litigation.
Do you want to talk to a lawyer about your minor accident injury? From accurately assessing damages and dealing with insurance companies to navigating legal procedures and maximizing compensation, a lawyer can provide you with the support and expertise you need. With over 30 years of experience, the attorneys at Earnhart Law can help you secure a maximum recovery amount. Call 561-265-2220 or contact us online.