Hotel Shuttle Bus Accidents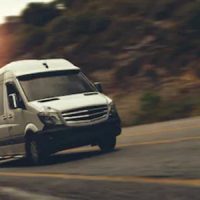 Many hotels provide a shuttle bus to and from the airport as a convenience for their guests. However, these buses can get into accidents just like any other motor vehicle on the road. Shuttle buses are even at increased risk of a collision because of the congestion around airports.
If you were injured on a shuttle bus, you might quickly receive an offer of settlement. Instead of agreeing, please reach out to a Delray Beach personal injury lawyer at Earnhart Law for a free consultation.
Types of Shuttle Bus Accidents
One common incident is a collision, in which the shuttle bus collides with another vehicle. In this type of situation, either the shuttle bus driver or another motorist could be to blame. Receiving compensation will depend in large part on identifying the party responsible for the accident, since under Florida law the driver at fault for the collision pays out compensation.
Other people can be injured when they are struck by the shuttle bus, such as when it pulls up to the curb to pick up passengers. A driver might not be paying attention and hit or back up into a pedestrian.
Other people can be injured slipping and falling when they get on or off the shuttle bus. Hotels must keep their shuttles in good repair, and any defect or hazard can cause a fall such as defective steps or missing handrails.
Lax maintenance or design can also cause luggage to come flying off a luggage rack, striking a passenger and causing injury. If you were injured, contact an attorney to review the chances of receiving compensation.
Complications Involving Shuttle Bus Accidents
Florida law gives injured victims an opportunity to sue the party responsible for their injuries. However, shuttle bus accidents present some unique problems:
You might not know who to sue. Not every shuttle operating at an airport is run by a hotel. Some might be run by the airport itself or by independent contractors. Often, you need a lawyer to investigate to identify the correct entity.
There might not be enough insurance to cover your losses. Federal insurance requirements depend on the number of passengers a bus carries, with smaller shuttles able to carry less insurance. If 2 dozen people were injured in a collision, then there might not be enough benefits to cover all losses.
Proving you were on the shuttle. Hotel shuttles usually don't provide tickets the way other buses do. If you were immediately taken to the hospital after an accident, it might be challenging to prove you were really on the bus at the time of the crash.
Insurers often make quick settlement offers, hoping to relieve themselves of legal liability. The same happens in hotel shuttle bus collisions. We encourage all injured victims to avoid signing any agreement that hasn't been run by an attorney first.
Meet with a Member of Our Team
If you were injured by a hotel shuttle, contact Earnhart Law today. For more than 3 decades, we have provided vigorous representation to those injured in the area. To speak with a personal injury attorney, please call 561-265-2220 or send us an online message.
https://www.delrayinjuryattorneys.com/what-is-a-structured-settlement-and-should-you-accept-one/