Holding Car Companies And Manufacturers Accountable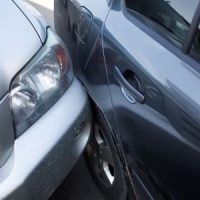 While driver error is the most common reason for car collisions, it is not always the case. There are crashes that occur due to defects in the cars themselves. If something went awry in your vehicle, leading to a crash, or you were struck by a car that was not working properly, you may be able to hold a car company or manufacturer accountable for your accident and recovery expenses.
To explore your options for financial relief, from insurance claims and legal actions, get in touch with an experienced and talented Delray Beach personal injury attorney. Legal professionals will look over all the details of your case and let you know if you have a strong chance against a car company. Suing a manufacturer is complex, it is important to go into that situation prepared, with a lot of evidence to support your need for compensation. If a positive legal solution is possible, your lawyer will guide you through the process.
Defects and Testing Technology
Sometimes, product liability claims are possible when a design defect leads to injury and harm. A design defect is connected to an issue with the car design itself being unreasonably dangerous. If the defect is due to a manufacturing defect, meaning the design is fine but the production of the vehicle led to harm, legal action could also be possible.
There have also been instances of auto manufacturers facing legal action because the technology they have added to their vehicles has not been tested adequately. For instance, if a company pushed technology into production in an effort to get the technology into vehicles before their competitors, and the lack of testing led to harm, they could be held accountable for accident injuries that were sustained.
Duty to Warn the Public
Additionally, product liability claims can move forward when car parts do not have the warnings required. If a company is aware of potential risks, they need to alert the public. Duty to warn is a legal obligation and if a company fails to do so, the car manufacturer could be held responsible. The user of a vehicle needs to be informed of dangers that are not immediately obvious.
Cases against car manufacturers need to be airtight. Car companies have skilled legal teams ready to fight their responsibility to pay for accident expenses, they could work to shift the blame onto driver behavior. You need a lawyer on your side who knows how to build a successful case. Before filing a claim or case, be sure you understand your rights. A Delray Beach personal injury attorney can help.
Is a manufacturing defect the reason for your accident injury? Discuss different claim types and your compensation options, talk to the knowledgeable attorneys at Earnhart Law in Delray Beach. Our experienced Florida lawyers are skilled in a range of claim types as we have been handling personal injury cases for over 30 years. You deserve a full and fair settlement, call 561-265-2220 or contact us online to get started.