HIPAA and Submitting Your Medical Records to an Insurance Company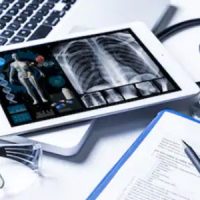 One key aspect to receiving compensation for injuries and losses is documentation of the harm sustained. Often this is done by submitting a portion of your medical record to an insurance adjuster. Doctor assessments and treatment plans play a crucial role in establishing the extent of injuries experienced by accident victims.
But before you share medical records with insurance companies, talk to a Delray Beach personal injury attorney about exactly what you should be sharing and how you should be sharing it. While you will need to provide an insurance adjuster with information about your accident injury, that does not mean you need to hand over your complete health history. You have rights, such as those under the Health Insurance Portability and Accountability Act (HIPAA).
Understanding HIPAA and Releasing Documents
The Health Insurance Portability and Accountability Act (HIPAA) is a federal law, it was enacted in 1996. The primary goal of this law is to safeguard patients' medical information. Under HIPAA, healthcare providers, health plans, and other covered entities must adhere to strict standards when handling and disclosing health information, including identifiable information related to a person's past, present, or future health conditions and treatments.
When submitting a personal injury claim to an insurance company, it is normal for an insurance adjuster to need access to medical records that prove your need for financial compensation. When this happens, make sure that the disclosure of this sensitive information is in compliance with HIPAA regulations.
Under HIPAA, healthcare providers can share patient health information with insurance companies for the purpose of treatment, payment, or healthcare operations and do so without obtaining written consent from the patient. This process generally follows a minimum necessary standard, meaning only the relevant information should be disclosed, nothing about other health conditions or concerns.
An attorney can help you protect your privacy, ensuring that only medical information directly relevant to the personal injury claim is exposed, and shielding unrelated or unnecessary details. They will also secure communication channels when transmitting medical records to the insurance company so unauthorized access or data breaches can be avoided. Your lawyer can also monitor compliance with privacy laws throughout the process and even draft a confidentiality agreement to propose to the insurance company, adding an additional layer of protection for your privacy and medical information.
Attorneys Advocate for Client Rights
Dedicated Florida injury attorneys are well versed in the intersection of HIPAA, client's rights, and submitting medical records to insurance. When you hire a Delray Beach personal injury attorney, they will work to ensure the proper authorization for medical records is obtained and the information shared is limited to what is required for you to receive a full and fair compensation amount.
Has an insurance adjuster asked you for personal information? To ensure your medical records are handled appropriately during the personal injury claims process, connect with the over 30 years of experience and have a conversation with the lawyers at Earnhart Law. Simply call 561-265-2220 or contact us online for a fee-free consultation.