Heartwarming Story about a Remarkable Recovery from an Accident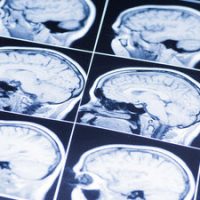 As experienced personal injury attorneys, we meet with many clients who have suffered catastrophic injuries. Many are struggling with serious traumatic brain injuries that dramatically impair their ability to think, walk, or do the tasks of daily living. Some of our clients are rightly worried that their lives will never be the same, dependent on family or professional caregivers.
Here is good news. The Palm Beach Post has recently published a story about  Farrah Fox, a college student who suffered a brain injury in Summer 2018 when an off-duty officer ran a stop sign and crashed into her.
Fox, who was about to become a sophomore at the University of Central Florida, had been given a lift to work by a friend. They were in the intersection when a truck travelling 53 miles per hour slammed into them in Delray Beach.
From Coma to Homecoming
Fox's brain injury was so serious that she was initially in a coma for an entire month. She would stay at the Delray Medical Center for 66 days in total before moving to a rehabilitation center just north of Orlando.
With adequate rehabilitation and therapy, Fox was able to head home for the first time in almost a year. Her parents remark that she has made terrific progress, though additional work remains to be done.
The off-duty officer who struck her was placed on administrative leave but was only given a $500 traffic ticket—a surprisingly light sentence. The victim's family is suing him for compensation.
Serious Traumatic Brain Injuries (TBIs)
The type of injuries that Farah Fox suffered are unfortunately not rare. Whenever a person suffers a horrible trauma to their body, their brain can suffer serious damage as it moves around inside the skull. As a result, many people will pass out.
Fox's month-long coma is a sure sign that she suffered one of the worst TBIs a person can suffer. That she is pictured smiling with her family and sitting with her legs crossed is remarkable. In video at the newspaper's website, Fox can be seen speaking slowly and with difficulty, though she is easy to understand and appears to be in good spirits.
Though she wants the officer who struck her to know that her life is not the same, she said that she doesn't wish him any harm. With continued rehabilitation, Fox's condition could continue to improve. She said she was "up for the challenge," and we wish her well.
Have You Suffered a TBI? Help is Available
The type of care Fox received at a rehabilitation facility is not cheap. Families are looking at tens of thousands of dollars in rehabilitation costs, if not more, as well as other medical costs to treat your injury.
Fortunately, you can sue the person who caused your brain injury and receive compensation in the form of a settlement or a jury verdict. Please contact Earnhart Law today. We are a full-service personal injury law firm in Delray Beach, and we can help you take the initial steps to requesting compensation.
Call us today at 561-265-2220 to schedule a free consultation.
Resource:
palmbeachpost.com/news/20190322/ucf-student-hurt-in-crash-comes-home-from-rehab-center-dad-her-work-is-not-done