Frequently Asked Questions about Florida's PIP Benefits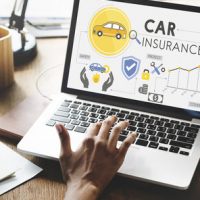 You might have heard that Florida is a "no fault" state but not know exactly what that means. At Earnhart Law, we field questions every week from injured motorists who don't know where to turn or what insurer to contact after a car accident. To help you get the compensation you need, we have provided answers to some of the most common questions we receive.
What are PIP Benefits?
Personal injury protection benefits—called "PIP"—are benefits injured motorists can receive after an accident. Most drivers carry at least $10,000 in PIP benefits, though you could have bought more protection. PIP will pay for the following:
80% of reasonable expenses for medically necessary treatment
60% of lost income
You are covered only up to your policy limit. For example, if you have $10,000 in benefits but $20,000 in medical expenses, you will not receive $16,000.
I was Injured in an Accident. What Insurer do I Contact?
If you were injured while driving your car, you need to contact your insurer. Florida's no-fault laws instruct drivers to first turn to their own insurer for coverage of medical expenses and lost wages. You should carry at least $10,000 in personal injury protection benefits which you can tap after an accident.
If you were the passenger in a car, you will contact the following insurers:
If you own a vehicle and have PIP benefits, you will contact your own insurer
If you do not have PIP benefits but live with a relative who does, you can contact their insurer
If you do not live with a relative who has PIP benefits, you can make a claim with the driver's PIP insurer

How Do I Qualify for PIP Benefits?
Because PIP are no-fault benefits, you don't need to prove who was at fault for the accident. However, Florida law requires that you receive medical treatment within 14 days of the accident from one of the following:
Dentist
Hospital
D.
O.
Chiropractor
Hospital
Facility owned by a hospital
Emergency medical personnel
If you do not receive initial treatment within 14 days, you will not qualify for PIP benefits.
Will I Get the Maximum $10,000?
Maybe not. The law limits injured motorists to $2,500 unless they have an "emergency medical condition" (EMC) as defined under Florida's statute. A condition will qualify as an EMC if it manifests acute symptoms that could result in the following if you do not receive medical treatment:
Serious dysfunction of a body part or organ
Serious impairment of bodily function
Serious jeopardy to your health
You do not need an EMC diagnosis within 14 days after the accident; it can happen at any time.
What If My Expenses Exceed My PIP Benefits?
This is a realistic possibility. With the costs of healthcare skyrocketing every year, $10,000 (or $2,500) can get eaten up very quickly. Many of our clients contact us after having exhausted their PIP benefits but still have medical expenses and lost wages that have not been replaced.
In this situation, you should check whether the other driver has bodily injury insurance, which will pay benefits if the driver was at fault. If the driver does not carry this insurance, check whether you have underinsured/uninsured motorist coverage (UMC).
Speak with a Delray Beach PIP Attorney
After a devastating car accident, injured motorists face long recovery times and rising expenses. At Earnhart Law in Delray Beach, we fight for our clients to get the compensation they deserve. Reach out to us today for a free consultation by calling 561-265-2220 or sending an online message.
Resource:
leg.state.fl.us/Statutes/index.cfm?App_mode=Display_Statute&URL=0600-0699/0627/Sections/0627.736.html