Follow Your Doctor's Guidance To Strengthen Your Claim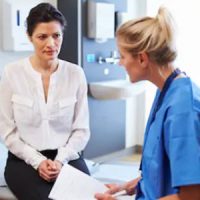 When people are injured, it is natural to turn to others for help. Which makes sense, you want to recover and heal. After a Florida car accident or slip and fall event, connect with a qualified healthcare professional to have your health assessed. Doing so could lead to a faster physical recovery for you and having the accident injury documented officially will support your personal injury claim, should you choose to file one later.
There are a few steps that are essential to fortify a personal injury insurance claim or lawsuit filing. To be sure you are following best practices and doing all you can to shield yourself and your family from expenses you should not be responsible for, talk to a Delray Beach personal injury attorney.
See Licensed Professionals
While you may know someone who is good at caring for ill and injured people, you need to see a licensed doctor to have a record that will be recognized by insurance companies. For example, if you are seeking PIP benefits after a Florida car crash, you need to see a qualified professional such as a primary care doctor, emergency room healthcare professional, EMT, or dentist within 14 days of the accident. Alternative healing professionals, such as acupuncturists, will not be recognized.
Then, once you have received a diagnosis and treatment plan from a licensed doctor, follow through on their recommendations. This means using medication prescribed, not participating in any activities you were told to avoid, and keeping all follow up appointments. Even if you feel your recovery does not require another appointment, failing to show up to these check ups could be seen by an insurance adjuster as proof you were not as hurt as your claim suggests.
Documentation Is Key to a Successful Claim
You may believe your word should be enough, but the reality is there is a lot of insurance fraud and insurance companies require documentation of injuries. They need proof that the harm exists and it was sustained as a result of the event in the claim. Medical reports are a valuable way to verify an accident injury and connect that healthcare to the treatment expense.
Unless you work in personal injury law, it is normal to feel overwhelmed with all that has to be done in order for you to access the financial recovery you need to move past an injurious incident. Thankfully, a Delray Beach personal injury attorney has the experience and background you need and can guide you through the process.
Are you recovering from an injury and were given a treatment plan to follow? Your physical and financial recovery depends on you staying the course. To learn more about how to strengthen your future, talk to the knowledgeable attorneys at Earnhart Law in Delray Beach. Our attorneys will negotiate your insurance settlement for you, and because we have over 30 years of experience handling personal injury cases, maximum compensation amounts could be in reach. Get started today, call 561-265-2220 or contact us online.