Florida Landlords And Negligent Security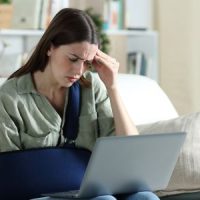 If you have been renting an apartment or an office in Florida and sustained an injury as the result of a criminal act, you may wonder if the landlord is responsible for your medical expenses and emotional distress. It is true that property owners are responsible for upholding reasonable safety and security on their properties and there are laws in place to protect individuals renting spaces. For example, the Florida Residential Landlord and Tenant Act outlines your rights.
Pain, suffering, and medical fees as a result of a crime could lead to financial damage recovery when a landlord did not have reasonable security measures in place. Talk to a dedicated Delray Beach premises liability attorney about your situation.
Landlords and Safety Requirements
Often there are legal documents, such as rental property leases, that outline what the landlord will be providing. All items within a lease signed by the landlord and the renter need to be followed for the amount of time stated in the document.
Some security features that could be in your rental lease:
Security cameras present and function in common areas.
Lighting maintained by property owners in parking areas and foyers.
Locks on doors and windows of the unit fully functioning.
Even if these are not specifically outlined in your lease, there could be a path forward as many safety features are needed in order to maintain a reasonable level of safety. For instance, if you moved into a property and there was a fully lit parking area, it is reasonable to assume lights will be maintained. If they are not and you are injured, there could be legal action toward damage recovery, depending on the details of the situation.
Known Security Threats In Building
Cases are especially strong when there is proof a landlord knew about security threats but did not fix the issue or alert the tenants to the problem. So, if a landlord was aware of a broken lock but did nothing to fix it for weeks on end and a tenant was injured in a crime as a result, the property owner could be held liable. It is also important to note that it is illegal in Florida for a landlord to use retaliatory tactics, such as raising your rent, if you make unsafe living conditions known.
Connect with a skilled Delray Beach premises liability attorney as soon as possible. There have been cases in which something that was broken is quickly fixed by a landlord after an injury occurred because they are trying to avoid responsibility. Taking action quickly and documenting the negligence, such as taking pictures of a broken lock or busted window could strengthen your claim.
Do you believe your crime injury at a south Palm Beach County property was the result of negligent landlord? Connect with the experienced attorneys at Earnhart Law. With decades of experience working on successful premise liability cases, we know when a compensation amount is offered is fair and when to take your dispute to court in order to receive a full settlement amount. Call our office 561-265-2220 or contact us online to get started.
Resource:
leg.state.fl.us/Statutes/index.cfm?App_mode=Display_Statute&Search_String=&URL=0000-0099/0083/0083PARTIIContentsIndex.html