Florida Has One of the Worst Boat Safety Records in the Country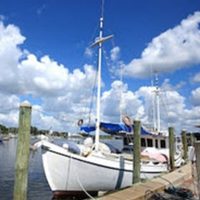 Our state receives plenty of attention for being dangerous for pedestrians. However, the state is also one of the leaders in boating accidents across the country. This fact might receive relatively little media attention, but it is important for those who are injured every year in collisions.
At Earnhart Law, our Delray Beach boat accident lawyers can fight to obtain compensation for your injuries. Call us today so we can review the facts surrounding your accident.
Florida Sees the Most Accidents
The United States Coast Guard compiles boat accident statistics for the entire country. Based on their most recent report, we see that Florida ranks #1 in the country for accidents in 2019 with 679. This number was almost double the number of any other state. California ranked #2 with 324 collisions.
In fact, Florida led the nation in 2015, 2016, 2017, and 2018—an unbroken record of misery. In each year, the state recorded over 600 collisions. In 2017, it reported an astounding 723.
Florida Has More Boating Deaths than Any Other State
Our state also led the way in the number of boating accident deaths in 2019 with 62. This represented almost 10% of all boating fatalities in the entire country. California, coming in at #2, had 39 fatalities.
As with accidents, Florida led the nation every single year leading back to 2015. California and Texas traded back and forth for the number 2 position but never surpassed Florida.
The Number of Boats Is Not to Blame
You might think one reason Florida sees so many accidents is that we have more registered boats. And there is some truth to that. After all, the Coast Guard counted 935,742 registered vessels in our state, which was the most in the country.
However, our fatality rate (6.6) is much higher than many other states'. For example, Iowa had a fatality rate of 2.5, whereas California's rate was 5.5. Florida's rate was not the highest in the nation, but it also wasn't among the lowest, either. Instead, it came in around #30 out of the 50 states and Washington, D.C.
Collisions with Fixed Objects & Vessels
The Coast Guard helpfully breaks down the cause of accidents on our waterways. Of Florida's 679 boating accidents in 2019, 189 stemmed from collisions with other recreational vehicles. For example, a boat would hit another boat or jet ski, leading to injuries. The second most common cause of accidents was collision with a fixed object, such as a dock.
We can safely assume that operator error contributed to a large percentage of these accidents. Operators are not supposed to hit a dock or another boat. Nevertheless, there are many reasons why they might, including confusion, fatigue, chemical impairment, or distraction.
In total, Florida saw 421 boating accident injuries in 2019. This works out to more than 30 a month—or more than one every single day of the year. Those injured can suffer fractures, brain injuries, and possibly death if they fall overboard.
Give Us a Call Following an Accident
Those injured in boating accidents are often entitled to compensation. A lawyer at Earnhart Law can meet for a free consultation if you call us at 561-265-2220.
Resource:
uscgboating.org/library/accident-statistics/Recreational-Boating-Statistics-2019.pdf