Florida Cities With High Pedestrian Accident Rates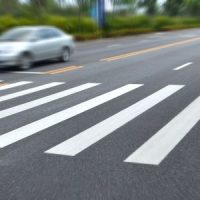 Choosing to get from one place to another on foot can be enjoyable. After all, you can take in the wonderful clear skies of Florida and get exercise while moving from one location to another, as you shield your pocket book from transportation expenses connected to vehicular travel.
But as is true of many things in life, with the benefits come disadvantages. Pedestrians can be harmed when cars and trucks are unaware of their presence. Accidents involving pedestrians can result in severe injuries and loss of life. To gather information about what to do after a pedestrian injury, connect with a Delray Beach personal injury attorney.
High Fatality Rates for Pedestrians Exist In Florida
It is a sad reality that pedestrians can be hurt by cars and trucks. According to the National Complete Streets Coalition, many Florida cities have high fatality rates for pedestrians involved in traffic collisions. The cities listed in the report include the following, listed in alpha order.
Cape Coral/Fort Myers, Florida
Daytona Beach, Florida
Jacksonville, Florida
Lakeland-Winter Haven, Florida
Miami, Florida
Orlando, Florida
Palm Bay, Florida
Sarasota, Florida
Tampa, Florida
Why these locations are less safe for pedestrians than others varies. In some situations, urban planning has prioritized traffic and there are not safe places for pedestrians to travel. Cities are taking these statistics seriously and are implementing changes where they can. Additionally, there is a hope that as self-driven cars are introduced to Florida roadways, there will be fewer accidents and a reduction in fatalities and serious harm.
An Experienced Attorney Will Fight for a Full and Fair Settlement
It can be overwhelming to cope with all the details of a pedestrian accident. How much your claim is worth may not be immediately clear to you and an insurance adjuster could offer you an amount before you have all the facts of your case. For instance, the settlement may cover medical bills you have already received but not address future appointments you will need to attend in order to complete your treatment plan.
As soon as you think you may need a lawyer, talk to a Delray Beach personal injury attorney. Delays can cause complications when it comes to personal injury cases, a longer time of analysis is better than finding yourself pressed against a deadline and scrambling to secure evidence. Discuss your case with an attorney to learn about your options, from insurance company settlements to taking a case to court.
Did you sustain injuries when struck by a car while walking in Florida? You have rights as a pedestrian. If the driver was negligent and broke traffic laws, you should fight for the full recovery amount you need to access high-quality medical care and cope with the expenses of your injuries. When you need financial recovery, connect with the attorneys at Earnhart Law in Delray Beach. Our attorneys have been fighting for the rights of individuals for over 30 years, we know how to secure maximum settlements. Call our office at 561-265-2220 or contact us online to schedule a confidential, fee-free consultation.