Florida Boating Accidents Can Lead to Wrongful Death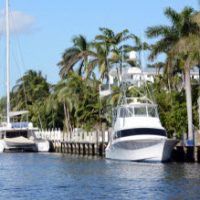 Boating is one of the most popular hobbies in Florida. With our miles of beaches and beautiful year-round weather, who wouldn't enjoy relaxing out on the water? Unfortunately, the number of boating deaths continues to rise. According to the Florida Fish and Wildlife Conservation Commission, Florida led the nation in 2015 in the number of accidents and fatalities, with 671 and 52, respectively.
Wrongful Death 
When someone else is to blame for your loved one's death, you might be able to bring a wrongful death lawsuit. The purpose of this lawsuit is to relieve grieving family members of the financial burden suffered when a loved one dies. Instead, the person responsible for the death should pay financial compensation to the family to make up for their loss.
In Florida, the personal representative for the deceased's estate will file a wrongful death lawsuit. The will should identify the personal representative or, if there is no will, the probate court will name this person. Although the personal representative brings the lawsuit, they bring it on behalf of certain survivors, such as:
The deceased's spouse
The deceased's children
The deceased's parents
A blood relative who depended on the deceased for financial support or services

What You Need to Prove 
To prevail in a wrongful death lawsuit, you will need to prove whatever your loved one would have needed to prove had they lived after being injured. In the context of a boating accident, you will need to show that the boat operator committed a negligent or wrongful act that caused your loved one's death. For example, the boat operator might have:
Collided with another boat because they were careless
Operated the boat while under the influence of drugs or alcohol
Slammed into submerged land or a rock
Hit another boat's wake
Whether an operator was at fault for your loved one's death will depend on the circumstances. No two cases are the same, and only an experienced boat accident lawyer can analyze whether you have a legitimate legal claim.
Compensation You Can Receive 
If you win your wrongful death lawsuit, then the person responsible for your loved one's death might need to pay money damages. Typically, the following damages are available to grieving family members:
Lost support or services
Lost companionship
Lost parental companionship and instruction
Pain and suffering
Medical expenses due to the loved one's injury
Funeral expenses
Burial expenses
Lost wages and benefits the deceased could have reasonably made
The amount that you can receive will depend on many factors, such as your loved one's job and age, so it is important that you reach out to a boating accident lawyer promptly for an estimate of the compensation available.
Reach Out Today 
If a loved one died in a boating accident, you have a limited amount of time to bring a lawsuit. If you wait too long, a judge will throw out your lawsuit and you cannot receive compensation. At Earnhart Law, we advise grieving family members about their legal rights in the wake of a loved one's death. Contact us today for a free consultation.
Resource:
firstcoastnews.com/article/news/local/florida/florida-boating-accidents-deaths-increase-in-last-year/453620111