Florida Auto Insurance Rates Are Increasing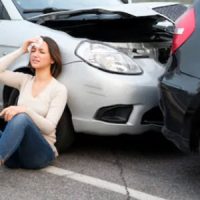 Whether you have experienced an auto insurance rate increase, have been hearing about premiums rising, or are worried about the possibility of your rates escalating because you were recently in a car accident, it is natural to want to know why you will need to pay more for your vehicle insurance.
If you have been in a traffic collision, a Delray Beach personal injury attorney can review your case, strengthen your claim, and inform you of impacts of the car crash beyond settlements, such as shifts in insurance premiums.
What You Can Control and What You Can't
There are some things you simply can't control, such as extreme weather. Florida is known for its dramatic weather events, such as hurricanes, floods, and tropical storms, and some of these lead to vehicular collisions, significant damage, and higher insurance rates.
While you can't control all of the factors surrounding higher auto insurance premiums, there are things you can do, including the following:
Always compare auto insurance rates from multiple providers to ensure that you are getting the best deal possible.
Opt for a higher deductible to lower your monthly premiums, realizing that you will have to pay more out of pocket if you are involved in an accident.
Practice safe driving habits to help you avoid accidents and keep your insurance rates lower.
Consider bundling your auto insurance with other types of insurance, such as home or renters insurance, to receive a discount.
One of the primary reasons why FL auto insurance rates have been on the rise is the frequency and severity of accidents on Florida roads has increased. This is due in part to the state's growing population, which means more drivers on the road, and also to the prevalence of distracted driving, with more drivers engaging with smartphones.
Fraud and Drivers Without Insurance
Fraudulent claims and underinsured drivers are also ongoing issues for insurance companies. When a person intentionally causes an accident or exaggerates the extent of their injuries to receive a larger settlement, fraudulent claims follow. Because insurance companies must see these claims through, they spend resources investigating and fighting fraudulent claims. This drives up the cost of insurance for everyone.
Also, Florida is a state with a significant number of uninsured and underinsured drivers. These drivers are more likely to cause accidents and increase insurance rates for everyone else. Even if you were involved in an accident with an uninsured driver, compensation could be in reach. Connect with a Delray Beach personal injury attorney to learn more.
What Florida claim and auto insurance questions do you have? Lean on the skilled attorneys at Earnhart Law in Delray Beach to secure the recovery you need and plan for any insurance premium rate increases. With over 30 years of experience handling personal injury cases, our attorneys can guide you through the claims process and share additional impacts, such as how insurance policies will view the accident and the settlement. To schedule your no-cost consultation, call 561-265-2220 or contact us online.