FL Vacation Rentals And Premises Liability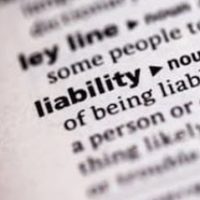 Vacation rentals have grown in popularity. While some still prefer hotels, many now book vacation rental condos and houses because they enjoy having more space, access to a kitchen, or simply enjoy a more homey feel.
While individuals and families pursue vacations to rest, rejuvenate, and create happy memories, there are times when unexpected events occur, including accident injuries. If you were hurt on or in a vacation property that was not maintained properly, you may be eligible for financial compensation. To build a successful claim that will result in a maximum monetary award, reach out to a Delray Beach premises liability attorney to determine if legal representation would be an asset given the details of your situation.
Owners and Maintaining a Safe Property
There are premise liability laws in place in the state of Florida and they apply to vacation rentals. Essentially, property owners are required to take reasonable steps to maintain a safe property. This means any issue that is potentially dangerous should be fixed and if it can't be repaired a renter should be made aware of it.
A property owner could be held liable in any of the following situations.
A renter falls on a broken walkway or loose stair.
Accident occurs due to a failure in lighting.
Injury connected to a break in occurred because locks weren't working.
Proper safety gates and security measures not in place or failed to work properly.
Faulty appliances lead to an injury.
Negligence determination could be connected to if a property owner was aware of the hazard or not. Because evidence may be necessary in order for you to obtain a monetary award, it is important to take pictures of the injury and where the accident occurred, documenting any defects, hazards, or risks that the owner should have been aware of prior to the accident.
How Insurance Settlements Are Handled Varies
Often vacation properties are reserved and paid for online, through a platform such as Airbnb. If a property owner was negligent, how you will be compensated will depend on what agreements were put into place before you rented the property. For example, Airbnb hosts can choose from different insurance options, deciding if they want their individual homeowner policy to cover issues or if they want to pay for additional protections through the platform.
Vacation insurance can lead to high expenses. After all, you are not able to call your primary physician for advice and may need to see multiple healthcare providers. If you have medical bills due to a vacation injury and believe the vacation property owner is responsible for your inquiry, connect with a Delray Beach premises liability attorney.
Were you injured while visiting a vacation property? If you believe you could be eligible for compensation, connect with the knowledgeable attorneys at Earnhart Law. Your vacation property host could be held liable, we know when a compensation amount is offered is fair and when to take your dispute to court in order to receive a full settlement amount. Call our office 561-265-2220 or contact us online to get started.